Camila Cabello is in the house with her smash hit "Havana" Ft Young Thug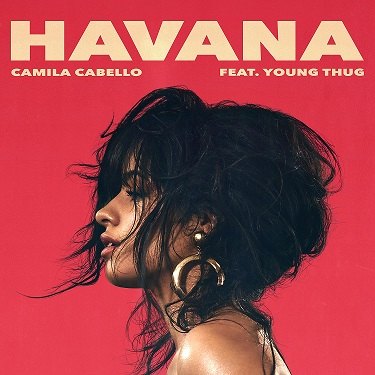 Sunday 8th October 2017
Havana
Release date: TBC Label: Epic
Due to overwhelming success since its release last month, Camila Cabello has announced that 'Havana', featuring Young Thug, will be her next single.
'Havana' follows the debut hit single 'Crying In The Club', which spent eleven weeks in the Official UK Top 40, as the second single from debut album 'The Hurting. The Healing. The Loving.'
Since its release in August, 'Havana' has racked up over 77,000,000 streams, is #8 on the Global Spotify chart and has already reached #11 on the Official UK Singles Chart, despite only just being added to Capital FM, Kiss FM, and BBC Radio 1.
'Havana' is written by Camila Cabello, Young Thug, Brittany Hazzard, Ali Tamposi, Brian Lee, Andrew Watt, Pharrell Williams, and Louis Bell, and produced by Frank Dukes.
Craig & Scott
Posted by Craig Jones