"Does It Feel Like Falling" is the new one from Alex Aiono!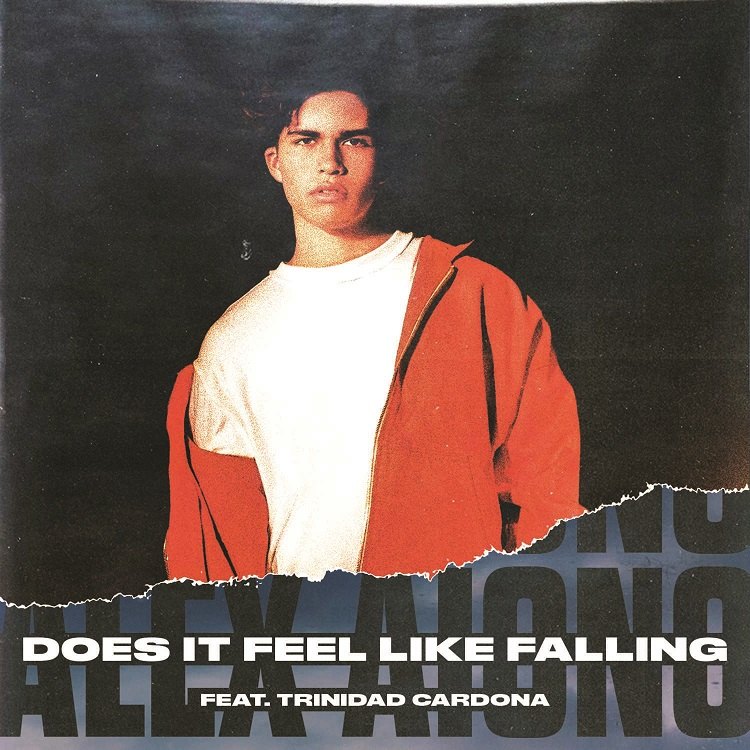 Sunday 8th October 2017
Does It Feel Like Falling ft Trinidad Cardona
Release date: TBC Label: Interscope
21-year old recording artist Alex Aionoreleases his new single "Does It Feel Like Falling" September 15th on Interscope Records. The track is produced by The Futuristics and Gryffin and features fellow Arizona nativeTrinidad Cardona. "Does It Feel Like Falling" is available at all digital retailers today-http://smarturl.it/AALikeFalling. Listen to "Does It Feel Like Falling" here:http://vevo.ly/sbDLCf
"Beyond the production fire that Gryffin and The Futuristics delivered on this record, beyond Trini's feature which is so dope, when you break it down, "Does It Feel Like Falling" is a poem about how love shows up when you never see it coming and when it does, it can knock you over like a tidal wave and just takes over your life" says Aiono of the track.
A 21-year-old singer/songwriter who plays a half-dozen instruments, L.A.-based artist Alex Aiono amassed a following of millions creating his own "flipped" versions of popular songs, including his cleverly arranged mashup of Drake's "One Dance" and Nicky Jam's "Hasta el Amanecer" which has gone on to amass more than 58 million views and prompted The FADER to state "Alex Aiono is the shockingly good YouTube singer the world actually needs" (Aiono currently has reached over half a billion views with 2.4 million Instagram followers, 5 million YouTube subscribers and 2.3 Facebook page likes). Earlier this year Aiono released his own music, "Work The Middle" and "Question," to great acclaim, and collaborated with German DJ Felix Jaehn on the track"Hot2Touch" which spent three weeks at #1 in Germany and has since been certified gold. Collectively "Work the Middle," "Question" and "Hot2Touch" have accumulated over 118 million streams.
Aiono has spent most of this year on the road touring: first co-headlining a sold-out North American tour with William Singe and then selling out his first solo European headline tour. Having recently wrapped up a North American tour with Sabrina Carpenter, Aiono is constantly in the studio working on his debut album for Interscope Records.
With a digital fan base of over 11Million active followers and subscribers, and averaging a million views per day on his YouTube channel, most impressive is how engaged Aiono's fans are with every concert, song, image and post, finding refuge in his energy.
Alex Aiono feat. Trinidad Cardona "Does It Feel Like Falling" eSingle
Retail: http://smarturl.it/AALikeFalling
iTunes: http://smarturl.it/AALikeFalling/itunes
Apple: http://smarturl.it/AALikeFalling/applemusic
Amazon: http://smarturl.it/AALikeFalling/amazonmusicbuy
Google: http://smarturl.it/AALikeFalling/googleplay
Spotify: http://smarturl.it/AALikeFalling/spotify

Craig & Scott
Posted by Craig Jones