Rachael O'Connor releases debut single "Done With Your Love"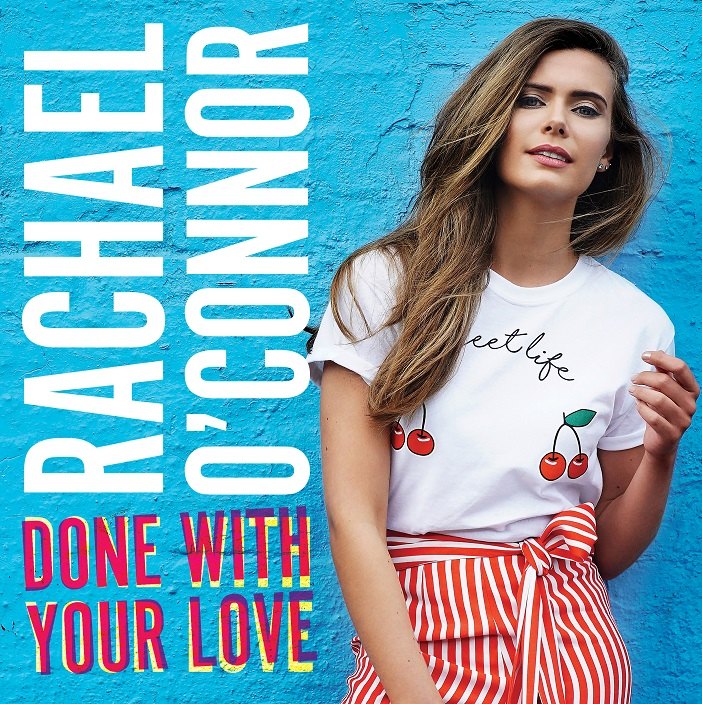 Saturday 30th September 2017
Done With Your Love
Release date: TBC
2017 has seen pop explode back onto the UK music scene. Now pop's newest recruit Rachael O'Connor steps forward - a girl who unashamedly says she is "all about the pop".
Her debut single 'Done with Your Love' is an empowered break-up song to file next to Taylor Swift's 'Shake It Off' and Little Mix's 'Shout Out to My Ex'.
Released September 29th, 'Done With Your Love' is a pure dance-pop blast that grows more infectious with every play: a song for your gym playlist and your pre-drinks playlist. The song was written about Rachael's experiences with a particular boy. "When my friends hear it, they're going to be like, 'Woah, that's shade!' But you know, it has to be done, doesn't it? And he's heard the song already, so I'm sure he's going to be fine."
It's no coincidence that Rachael has chosen to launch 'Done with Your Love' on 30 September at London's iconic G-A-Y club night at Heaven, where the likes of Lady Gaga, Carly Rae Jepsen and Kylie Minogue have performed in the past.
Rachael and Kylie actually have some history. Back in 2014, when she was just 16 years old, Rachael auditioned for The Voice and made it through to the battle rounds after impressing the Aussie pop icon at her blind audition. Kylie served as a mentor to Rachael on the show, and helped to kickstart her career after she exited the competition by introducing Rachael to her management team. Rachael, who hails from the tiny village of Drumfurn in Northern Ireland, says she can still remember the look on her dad's face when, backstage at The Voice one day, Kylie casually popped her head round the door to introduce herself. "Looking back now, it was all a bit of a dream!" Rachael recalls today with a smile.
In addition to launching the single with a special show, G-A-Y have also created a storming remix of 'Done With Your Love' that will be released on September 29th alongside the original version of the track.
Since her breakthrough on The Voice, Rachael has never really stopped working. After a stint as Nadine Coyle's understudy in the West End production of Michael Flatley's Lord of the Dance: Dangerous Games, she went on tour internationally with the acclaimed stage musical. In fact, Rachael recently completed a run of Lord of the Dance shows in South Africa. She also became a main cast member on E4's 2016 structured reality show Stage School, which followed the pupils at the D&B Academy of Performing Arts in Bromley, South London.
As she prepares for her solo debut at G-A-Y, Rachael takes a moment to ponder her journey so far, and where she wants to go next. "After I left The Voice, Kylie wrote me an email saying, 'This is just the start. There will be loads of highs and lows, but I can't wait to hear your music.' You know, I've been working really hard and I'm ready to work, work, work some more. When you hear the name Kylie Minogue, you know that means good pop music. I want people to think the same thing when they hear the name Rachael O'Connor. I want to be known as a credible pop artist: that's my ultimate goal."
And we are very excited to present this huge pop anthem with a glorious remix from G-A-Y & Cutmore. This is a HUGE priority for us so please make sure you are on the case 100%
Craig & Scott
Posted by Craig Jones