Steps are back with their fourth single from the forthcoming reissued album "Dancing With A Broken Heart" ..another soaring pop anthem!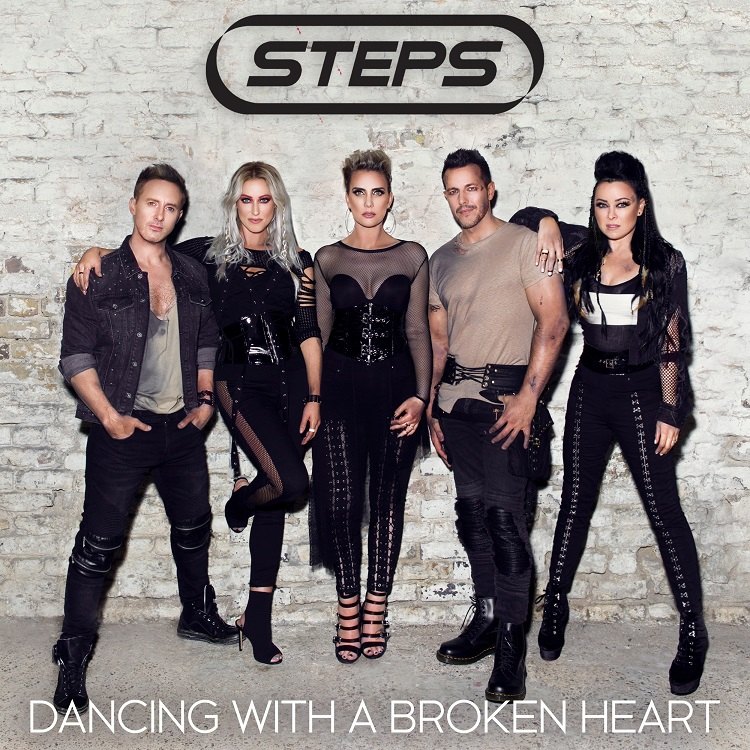 Wednesday 20th September 2017
Dancing With A Broken Heart
Release date: TBC
Steps have had quite the phenomenal comeback. To celebrate their 20thanniversary, Steps announced in March an album Tears On The Dancefloor, dropped a brand-new single Scared Of The Dark and confirmed Party On The Dancefloor, a huge UK arena tour. Step forward 6 months and they've topped the iTunes chart, sold out their tour, scored a #2 album that achieved Silver status in just 3 weeks, and cemented themselves yet again as one the most exciting current names in pop music.
Not ones to rest on the success already achieved this year, Steps are back with more treats for their loyal fanbase. They have announced a brand new singleDancing With A Broken Heart that will be released on September 19th. The track will feature on a very special new version of the album, Tears On The Dancefloor: Crying At The Disco Deluxe Edition, that is available to preorder now from (http://smarturl.it/StepsTOTDCATD) and will be released on October 27th. The special new album will also feature 4 other new tracks and the confirmed tracklisting is:
Dancing With A Broken Heart
Scared Of The Dark
September Sun
Neon Blue (Radio Mix)
You Make Me Whole
Story Of A Heart
Fool For You
Happy
No More Tears On The Dancefloor
Beautiful Battlefield
Firefly
Space Between Us
Glitter & Gold
I Will Love Again
Dear Santa (Bonus Track)
Dancing With A Broken Heart was produced by Carl Ryden (who wrote their #1 hit Scared of the Dark) and written by John Shanks (That That, Miley Cyrus, Kelly Clarkson), Delta Goodrem and Vince Pizzinga. The single follows in the footsteps of Scared Of The Dark, Story Of A Heart andNeon Blue, all of which have been A List at Radio 2.
Tears On The Dancefloor charted at Number 2 on the Official Albums Chart after a close challenge with Ed Sheeran for the top spot. The bands' album was also the most downloaded during its first week of release. As part of their promotion for the album, Steps have performed on some of the nations biggest TV shows including Tonight At The London Palladium, Ant & Dec's Saturday Night Takeaway and many more and recently performed as part of Radio 2's Proms In The Park to 70,000 people in Hyde Park.
In celebration of Steps' twentieth anniversary, the band are heading out on the 'Party On The Dancefloor' tour this November and December. The original 15 dates for the arena tour sold out in a matter of days, leading to 7 extra shows being confirmed and again selling out in just a few days.
And thanks to the guys at Fascination and of course the lovely STEPS, we are SO excited to present this amazing pop anthem which we are truly obsessed with. Hello KEY CHANGE!
Ok guys we LOVE Steps and know you do to so please make sure you are on the case 100%
Scott & Craig
Posted by Craig Jones