STEPS unleash their third single and fan favourite "Neon Blue"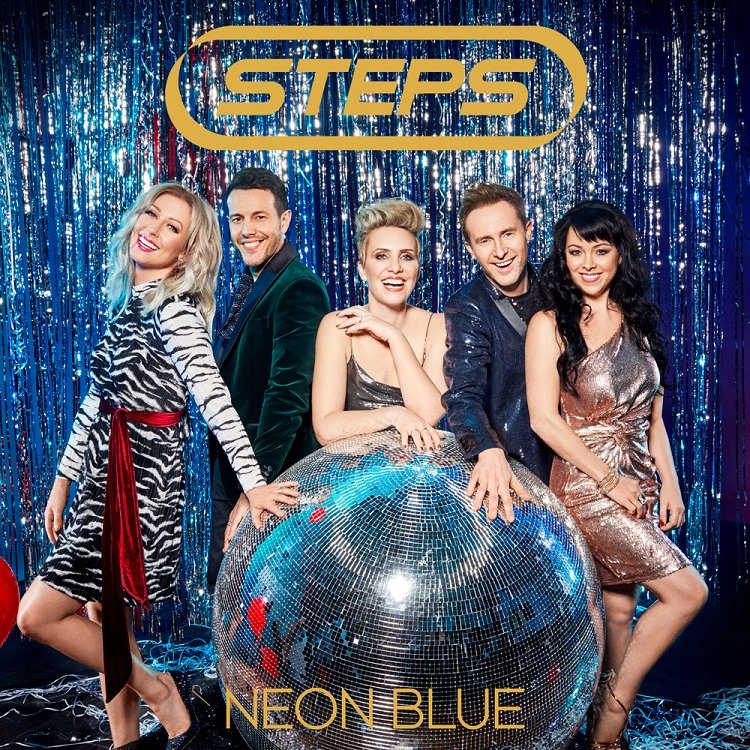 Tuesday 25th July 2017
Neon Blue
Release date: TBC
Steps have just announced their next single to be taken from album Tears On The Dancefloor, is to be Neon Blue. Neon Blue was written by Carl Ryden and Fiona Bevan, the team behind the album's first single 'Scared Of The Dark' which hit #1 on the UK iTunes chart earlier this year. The track received its first play earlier in the year when Tears On The Dancefloor was Radio 2's Album of the Week.
Of Neon Blue, Steps have said, "It's about letting yourself go with the person you care about. It's about the feeling of being surrounded in the warm neon glow of a dancefloor where worries really do drift away, even if it's just for three minutes.
Tears On The Dancefloor charted at Number 2 on the Official Albums Chart after a close challenge with Ed Sheeran for the top spot. The bands' album was also the most downloaded during its first week of release. As part of their promotion for the album, Steps have performed on some of the nations biggest TV shows including Tonight At The London Palladium, Ant & Dec's Saturday Night Takeaway and many more.
In celebration of Steps' album release and the band's twentieth anniversary, the band are heading out on the 'Party On The Dancefloor' tour this November and December. The original dates on this arena tour sold out in a matter of days, and the 7 extra dates added due to phenomenal demand are now also close to selling out. Last remaining tickets are available from www.axs.com and www.ticketmaster.co.uk.
Steps have scored fourteen consecutive top 5 singles, sold over 20 million records and reached Number One with three albums and three singles. They are BRIT award winning and hold the record for the most consecutive sold-out nights at Wembley.
Scott & Craig
Posted by Craig Jones