Simon Webbe is back with his brand new single "Not Without You"!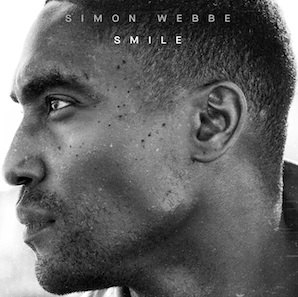 Tuesday 25th July 2017
Nothing Without You
Release date: TBC
On 25 August 2017, Simon Webbe – on hiatus from one of the UK's most successful and enduring boybands, Blue – will make his solo musical comeback after 10 years with his brand new album, 'Smile', released by Soundwave Music. Webbe will be launching the album with the gorgeous single, Nothing Without You, which went viral on Valentine's Day this year after he used the song to soundtrack his proposal to his now fiancé.
Returning to his solo music career after ten years, Webbe has spoken on how the time has flown by for him since his last album in 2006. "To be honest I didn't realise that much time had passed because I've still been going out there and doing a lot of gigs abroad," says Webbe, who completes a trilogy of solo albums with 'Smile'. "Because I've had so much time out of the game, I've got so much more to say now. I needed to evolve as an artist and I needed to close a chapter, and that's what I've done with this album."
Webbe describes his latest collection 'Smile' as 'urban folk', having honed in his signature soulful pop sound. This is showcased in the epic symphonic balladry of First To The Last Kiss, the pure R&B vibe of Don't Make Me Dance On My Own as well as the grand string-driven pop of Flashback, a song co-written by Webbe that originally appeared on Blue's 2015 album, 'Colours'. All tracks on 'Smile' were co-written by Simon Webbe and were recorded at Metrophonic Studios, England.
Moreover, Webbe wants to try and help lift people through the power of music. "The album is called 'Smile' because not a lot of people are smiling these days," Webbe explains. "Everybody's too busy using their phones to connect, nobody's really connecting anymore. For me, I just wanted to put a title out there that was self-explanatory and will hit home."
After Blue temporarily took a break in 2004, Webbe has worked with some of pop's best songwriters, including Eg White (Adele, Will Young) and Chris Braide (Sia, Kylie), with his 2004 double-platinum debut solo album, 'Sanctuary', featuring the singles Lay Your Hands and No Worries which both went into the UK top 5. At the end of 2006, Webbe released another collection of radio-friendly, heartfelt pop with 'Grace' supported by a sold-out UK headline tour, further placing Webbe as one of the UK's biggest solo superstars.
Since his early twenties, being a part of Blue has led Simon to tour the globe, selling 15 million records worldwide, scoring four UK number 1 albums and 11 UK top ten singles along the way. Collaborating with the likes of Elton John and Stevie Wonder whilst in the band and having co-written some of Blue's biggest hits including All Rise and One Love, this has allowed Webbe to develop his songwriting to its glorious peak.
Outside of music, Webbe's career has taken him in various directions, from management (including R&B pop act VS, featuring Marvin Humes from JLS), finishing in the top 5 in I'm A Celebrity…Get Me Out Of Here in 2007, and placing third in Strictly Come Dancing in 2014, scoring ten's across the board with his Argentine Tango in the final. Webbe has also gone onto acting both on stage and screen, including 2004 rom-com 'The Truth About Love' starring Jennifer Love Hewitt, 2006 gangster film 'Rollin' With The Nines', and the West End musical production of 'Sister Act' in 2010.
Simon aims to bring hope and happiness to everyone who hears 'Smile'. "If I can change one person's life with this album then I've done my job." The album 'Smile' is out on 25 August, led by the single Nothing Without You released on 12 July. 'Smile' will be available to pre-order from 14 July.
And here is a very exclusive promo of this gorgeous new track which has been taken by the one and only 7TH HEAVEN and turned into a full on peak time club anthem!
Ok we love this and adore Simon so please make sure you are on the case 100%
Craig & Scott
Posted by Craig Jones