Shawn Hook releases new track "Reminding me" Feat the lovely Vanessa Hudgens!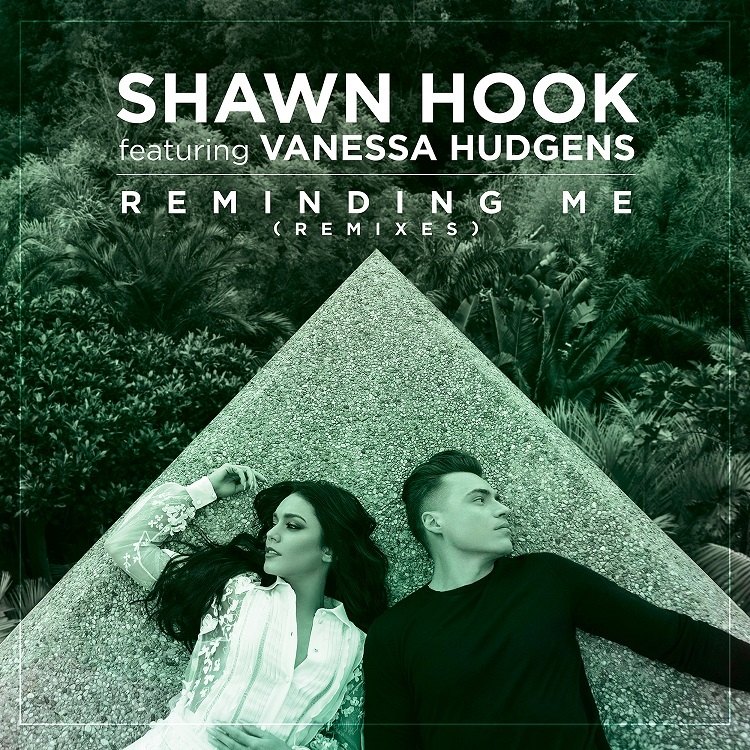 Wednesday 19th July 2017
Reminding Me
Release date: TBC Label: Hollywood Records
Hollywood Records/Universal Music Group Canada recording artist Shawn Hook releases his new single and video, "Reminding Me," today, featuring Vanessa Hudgens. The seductive track was written by Hook along with Ethan Thompson of Ocean Park Standoff and Jonas Jeberg (Jason Derulo, Demi Lovato.) "Reminding Me" was produced by Stephen "KOZ" Kozmeniuk (Kendrick Lamar, Dua Lipa) who also produced Hook's Top 40 hit "Sound Of Your Heart." Vanessa Hudgens' feature marks her long-awaited return to recorded music.
The video for "Reminding Me" was filmed in Los Angeles in the John Lautner-designed Goldstein House, famous for such cult film classics as "The Big Lebowski." The video was directed by Aya Tanimura (Katy Perry) and reflects the sexy, sultry vibe of the song.
Quote from Shawn "I'm very proud of the lyrics in Reminding Me. We really captured the emotions of moving on from a relationship too soon. We didn't' settle; we pushed ourselves as writers to come up with the most infectious melodies and poignant lyrics. Vanessa, added a beautiful highlight to the track and I'm very excited for the world to hear it."
Hook will celebrate the release of "Reminding Me" with a week of headline dates in his native British Columbia, Canada. He'll be releasing his EP this summer.
Shawn Hook's "Sound Of Your Heart" was a massive Top 40 Radio hit in 2016, with over 125 pop stations playing his record. The video for "Sound Of Your Heart" has over 8.5 million views, and the song has over 77 million streams on Spotify. Shawn's live performances are stellar, as seen on his TV performance on "Live With Kelly," "The Today Show," "Jimmy Kimmel Live," and a concert on "The Audience Network." Hook has toured extensively with Lindsey Stirling and Marianas Trench. In addition to being an impressive live performer, Hook is a gifted songwriter, and plays multiple instruments, including guitar, bass, trombone and his signature piano.
Craig & Scott
Posted by Craig Jones