Oceans unleash "Cold Ain't For Me" on 3Beat Records!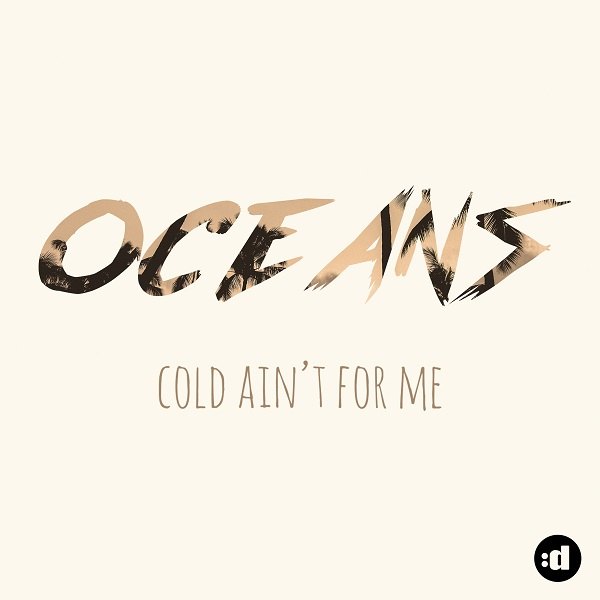 Monday 19th June 2017
Cold Ain't For Me
Release date: TBC Label: 3Beat
Oceans - Cold Ain't For Me Press Release:
British producer/writer/vocalist, Kiz first met Danish producer/writer Ubizz, on a songwriting camp on the stunning Greek island of Santorini. Bumping into each other by chance in Berlin shortly after, they took it as a sign of fate and decided to get in the studio together that very week with the goal of capturing some of that island magic.
Cold Ain't For Me makes for a seriously strong debut outing. Taking a little influence from the tropical house sound, this slick track sees Kiz's powerful, emotive vocal soar over glistening guitar licks, an infectious beat and warm bass that all combine to create a blissed-out summer feel. It's the sound of partying on the beach, travelling through stunning landscapes and balmy late nights with friends in far-flung corners of the world. Just so, it's exactly that sense of adventure and melancholy that the duo aimed to conjure up with the lyrics of the song. Within weeks of the song being out on Scandinavian label, DiscoWax, Ultra Records picked it up for USA along with 3Beat picking it up for the UK.
With over 9 million streams on Spotify and 3 Million views on the video in the first Month of its release, the single is set to grow on for the summer.
"This song is mainly inspired by the summer; missing it and wanting it back when it's gone. Using that emotion in the context of a relationship our record was born. Our best memories are those good times we shared over the years with loved ones, in relationships, friends and family. We want people to feel like traveling when they hear this. We want people to go and make those memories we love so much and we are hoping this song encapsulates that very feeling for the listener."
Craig & Scott
Posted by Craig Jones