Scissor Sisters team up with MNDR for charity single "SWELRK"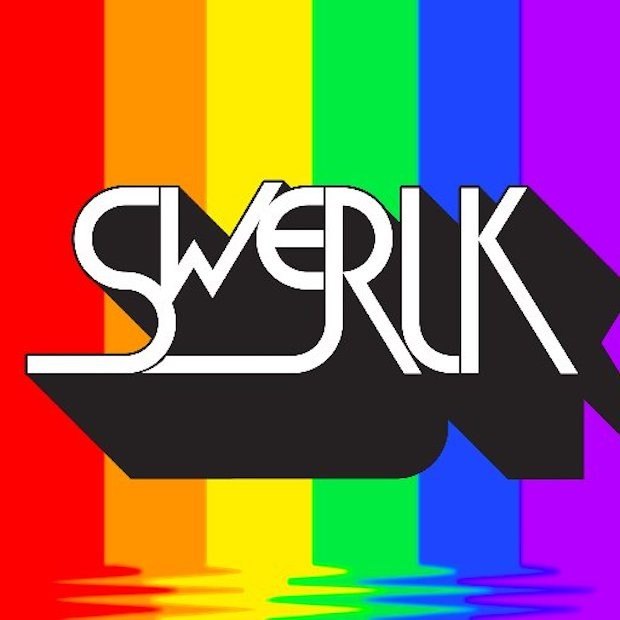 Monday 19th June 2017
SWERLK
Release date: TBC
MNDR x Scissor Sisters
Release Charity Single "SWERLK" via GLAAD and Huffington Post
Single Released Around One-Year Anniversary of PULSE Nightclub Shooting
All Record Sales and Streaming Royalties will be Donated to Contigo Fund
MNDR and Scissor Sisters release a charity single called "SWERLK." Proceeds from the single will go to Contigo Fund, which emerged from the Pulse mass shooting and offers financial support to organizations working to heal, educate and empower LGBTQ and Latinx individuals, immigrants and people of color, as well as those working to end all forms of bigotry in Central Florida - PRESS HERE (www.swerlk.com) to donate any amount and receive a free download of "SWERLK." The single is released during LGBTQ Pride Month and days before June 12, the one year mark of the Pulse shooting.
What is "SWERLK"? It's a song, it's a dance, it's a way of life. SWERLK celebrates individuality, diversity, freedom, and fierceness. How do you "SWERLK"? SWERLK encourages people to learn the dance, make it their own, make it SWERLKY, upload and share it with the world. PRESS HERE to listen via Huffington Post Queer Voices. PRESS HERE to watch the "SWERLK" lyric video via Billboard.
Alongside Billboard, GLAAD, the LGBTQ media advocacy organization, has posted "SWERLK" today. Watch this space for an instructional video that teaches everyone how to SWERLK later in Pride month on GLAAD'S Facebook page.
The Pulse Nightclub shooting in Orlando, FL wasn't just an attack on the Latinx and LGBTQ communities, but on one of its sacred spaces: the dance floor. MNDR, an American singer, songwriter, and record producer and Scissor Sisters, a household name everywhere from America to the UK, have incredible fans in the LGBTQ community. They have united for this one-off collaboration, and are SWERLKING not only to ensure violence against the gay community is still part of the national dialog, but also to take back the dance floor.
"Glad to support such a great cause. Through music hopefully we can help to bring people together and provide support for the LGBT Latinx community in Orlando, " said Jake Shears of Scissor Sisters.
"The community that brought Scissor Sisters and MNDR to life experienced an incredible loss that we can't allow to be forgotten. SWERLK is our way to honour the people and culture that allowed us to escape and be ourselves," adds Babydaddy of Scissor Sisters.
"SWERLK is about celebrating life, dancing, individuality, differences, fierceness, and sometimes SWERLK is even a shoulder to cry on. The SWERLK is not only a dance floor anthem, but it is a way of life, a mindset, and a show of solidarity," says MNDR. "The SWERLK doesn't stop SWERLKING even in the midst of senseless violence. To SWERLK is to live to the fullest. So keep on SWERLKING and stay SWERLKY! SWERLK!"
Rich Ferraro of GLAAD said, "Music has the power to uplift and unite people and the Scissor Sisters and MNDR have always done that for the LGBTQ community. SWERLK is a perfect rallying cry to live your life authentically and proudly."
"Contigo Fund is committed to honoring the lives of those who were taken from us at Pulse -nearly all of which were both LGBTQ and Latinx - by making sure their identities, lived experiences, families, and communities are never forgotten," says Program Director Marco Antonio Quiroga. "Through our grantmaking which is fueling recovery efforts and as one community working together, we are creating a sanctuary where all are safe, welcomed and affirmed. Contigo Fund is proud to stand strong with Pulse-affected communities in Orlando in their long journey of healing and empowerment. Support for this work continues to be critical."
And myself and Scott are extremely proud to present to you guys This amazing anthem which means so much to us all involved so please spread the Word and the love and play This anthem out to the max
Craig & Scott x
Posted by Craig Jones