Olly Murs teams up with Louisa Johnson and its far from "Unpredictable"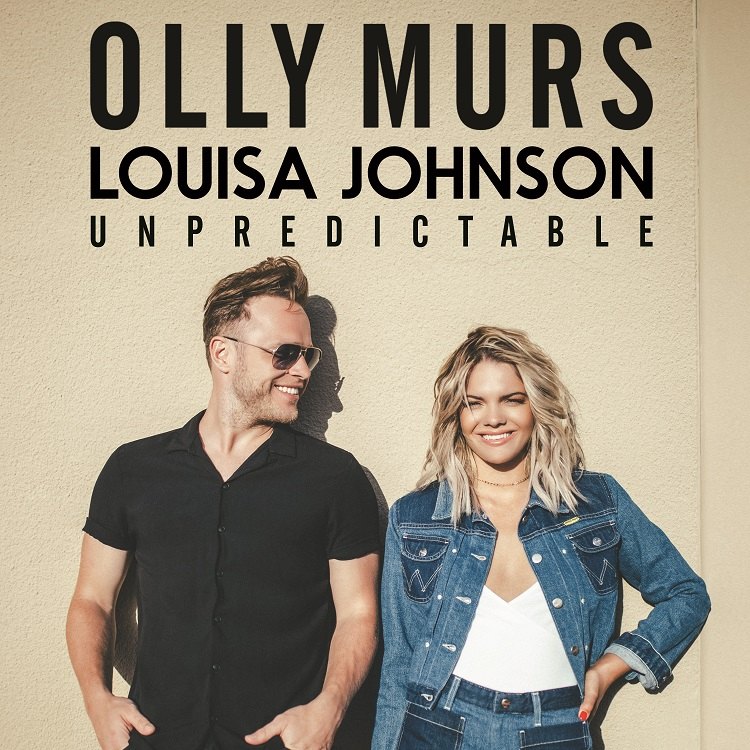 Monday 5th June 2017
Unpredictable
Release date: TBC Label: RCA
When Olly Murs confirmed Louisa Johnson as special guest on his forthcoming massive summer UK tour, his first thought was they should duet together. His choice of song was the sultry pop swagger of 'Unpredictable' so he sent this uptempo pop classic to Louisa. She loved it so much they decided to record it and the rest is soon to be history.
'Unpredictable' is the brand new single from Olly Murs & Louisa Johnson and is destined to become a summer anthem. The video, filmed in LA, features the two of them engaged in a rather tense tennis match and will make you want to reach for the strawberries and Pimms!
Olly's most recent album, '24 HRS' was his 4th successive number 1 UK album and has so far sold over 400,000. He played 23 UK shows earlier this year including 3 sold out nights at London's 02. He also headlined a Royal Albert Hall Teenage Cancer Trust show.
Since Olly shot to fame in 2009, he has recorded four multi-platinum albums, produced 4 Number 1 singles with total record sales exceeding 16 million. '24 HRS' is the follow up to the acclaimed million selling 'Never Been Better'.
Craig & Scott
Posted by Craig Jones