Mabel releases second track from her E.P. ..."Bedroom"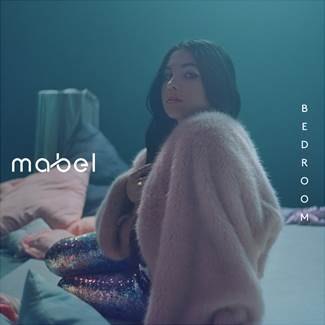 Friday 12th May 2017
BedroomRelease date: 30/06/2017 Label: Polydor

BedroomMabel premieres new single, 'Bedroom'
Watch the 'Bedroom' video:
https://youtu.be/azLpa8FUhio
Mabel has premiered new single 'Bedroom', the second track to be lifted from her EP of the same name (available to pre-order now and impacting June 30th on Polydor Records). This surrounds an extensive period of activity for Mabel, who recently made her debut TV appearance on 'Later…With Jools Holland', sold out just her third ever headline show – London's Village Underground on June 1st – months upfront, and saw warm-up track 'Finders Keepers' (featuring Kojo Funds) playlisted at Radio 1, 1Xtra and surpass 3 million streams. Also confirmed to play Secret Garden Party this year, further live and festival plans will follow soon.
Gutsy, honest and open, 'Bedroom' is an anthem of feminine independence, sexuality and control. Written in Los Angeles with Kid Harpoon (Years & Years, Jessie Ware) and Sarah Aarons and lyrically facing up to a toxic relationship that you're tired of trying to fix, the video to 'Bedroom' also perfectly articulates this sense of taking charge. Mabel – who has a long history of dance – once again teamed up with director and choreographer Holly Blakely, who she last worked with on a film to reopen the Tate Modern ('Talk About Forever'): the resulting 'Bedroom' visual rejects a dependence on a love-interest for a strong, all-female cast (in the confessional setting of a sleepover).
Mabel's 'Bedroom EP' is the best evidence yet of the instinctive storytelling and melodic gifts of this only-just turned-21 year old. Born into a musical dynasty, it is safe to say that music quite literally runs in the blood of Mabel. She spent her childhood zig-zagging with her sisters from the mountains of Malaga to Notting Hill and Sweden, where she studied at the prestigious Rytmus Musikergymnasiet music school (Robyn, Tove Lo). A self-confessed loner, Mabel found solace in writing music – for a long time, in secret - which made the sudden reaction to her early tracks 'Know Me Better' and 'My Boy My Town' all the more remarkable. Yet it's a sound Mabel continues to evolve in her own style, and at her own pace; she's a true child of the golden age of 00s r'n'b, harnessing the energy of idols like Beyonce circa Destiny's Child and the vocal stylings of Minnie Ripperton.
2016 saw Mabel continue to refine her instantly identifiable sound and look. Having collaborated with SBTRKT and toured arenas with Years & Years, breakout single 'Thinking Of You' has now been streamed over 7 million times. Then, this January Mabel was chosen by Adidas to be the new face of global campaign – with an extended TV spot airing during the Grammies – alongside the likes of Snoop Dogg, Stormzy and Dev Hynes. The reception to 'Finders Keepers' – and her 'Bedroom EP' to come – suggests a songwriter who has truly found her feet, and is set for a non-stop year ahead. And it is this restless appetite to converge cultures – music, video, dance, art – which has been passed down to Mabel, and makes her one of modern Pop's brightest young things.


Craig & Scott
Posted by Craig Jones