Let the Steps fest continue..next up is single 2 "Story Of A Heart" with camptastic 7th heaven mixes!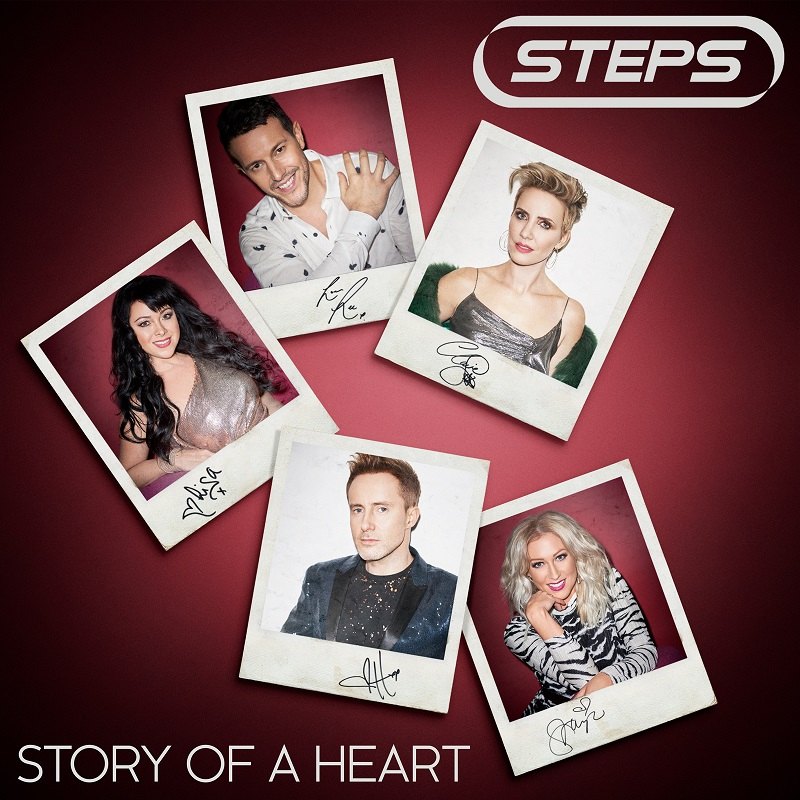 Sunday 30th April 2017
Story Of A Heart
Release date: 16/06/2017
Steps have just announced that the second single to be taken from their new studio album Tears On The Dancefloor will be Story Of A Heart. The track premiered on Radio 2 on Thursday 20th April, the day before the release of the album 'Tears On The Dancefloor' which hit #1 on the iTunes chart within an hour of release.
Story Of A Heart was written by Benny Andersson and Björn Ulvaeus from ABBA and originally appeared on the Benny Andersson Band's 2009 album 'Story Of A Heart'. The new version has been produced by The Alias, and is the follow-up to their previous single Scared Of The Dark which topped the iTunes chart within hours of it's release and quickly became one of the most talked about new tunes of 2017.
Steps recently premiered the video for disco anthem 'Scared Of The Dark' which was directed by Howard Greenhalgh (Spice Girls, Muse and Pet Shop Boys). The video instantly become the #1 trending video on YouTube and hit over half a million views in 48 hours.
In celebration of Steps' forthcoming album release and the band's twentieth anniversary, the band are headed out on the 'Party On The Dancefloor' tour this November and December. The arena tour has almost sold out, with 7 extra dates added due to phenomenal demand. Last remaining tickets are available from www.axs.com and www.ticketmaster.co.uk.
Steps have scored fourteen consecutive top 5 singles, sold over 20 million records and reached Number One with three albums and three singles. They are BRIT award winning and hold the record for the most consecutive sold-out nights at Wembley.
Scott & Craig
Posted by Craig Jones