Its Massari with another track this week... This time "Done Da Da"!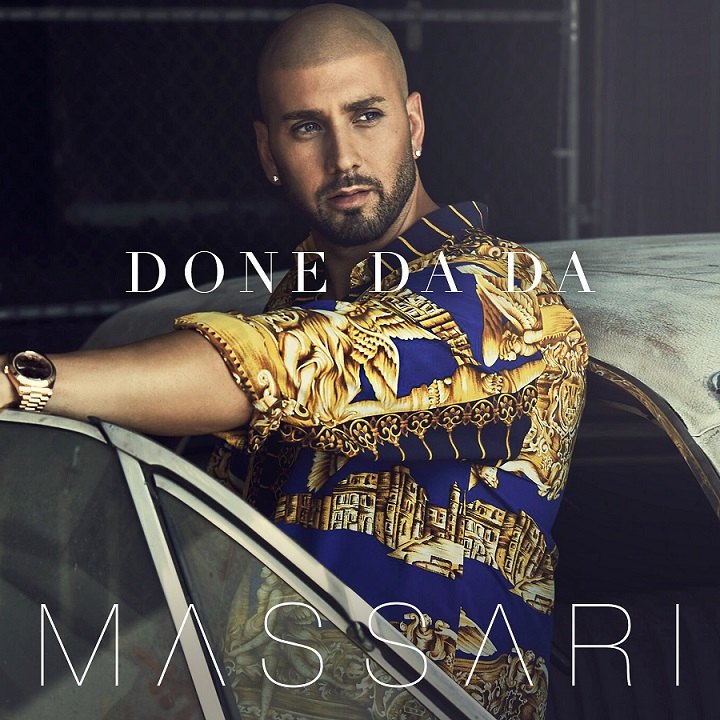 Friday 31st March 2017
Done Da Da
Release date: 31/03/2017 Label: Universal
The Lebanese-Canadian R&B/POP singer Massari has made a name for himself with his unique oriental melodies, which he harmoniously mixes with the sound of the contemporary pop culture. His timeless music continuously opens up new markets. In Canada, Germany, Australia and the Mediterranean area, he looks back on various awards and successes. Now Massari is back with his new album 'Midnight', which will inspire the worldwide music scene, with its global and unique sound of 2017. Produced by Daheala and Nasri, the album combines both, countless nuances of world in?uenced music as well as current sounds. Hits like "So Long" Long" and "Why" will spread across the globe and establish Massari as a matchless artist in the upcoming months.
"Music has blessed me with the ability to speak a universal language. It inspires me to believe that one day my music could make a di?erence in other people's lives." – Massari
Debut album "Massari" was released independently in over 40 countries and reached gold & platinum status in several territories • Toured the world with his debut album • Over 100 million YouTube views • Achieved a high reputation in various countries due to his endorsement deal with Pepsi • Trilingual (French, English, Arabic)
For further information please visit
WWW.FACEBOOK.COM/MASSARIONLINE
WWW.YOUTUBE.COM/USER/MASSARICP
WWW.YOUTUBE.COM/USER/MASSARICP
Craig & Scott
Posted by Craig Jones