Anton Powers teams up with Pixie Lott for new track "Baby" on 3beat records!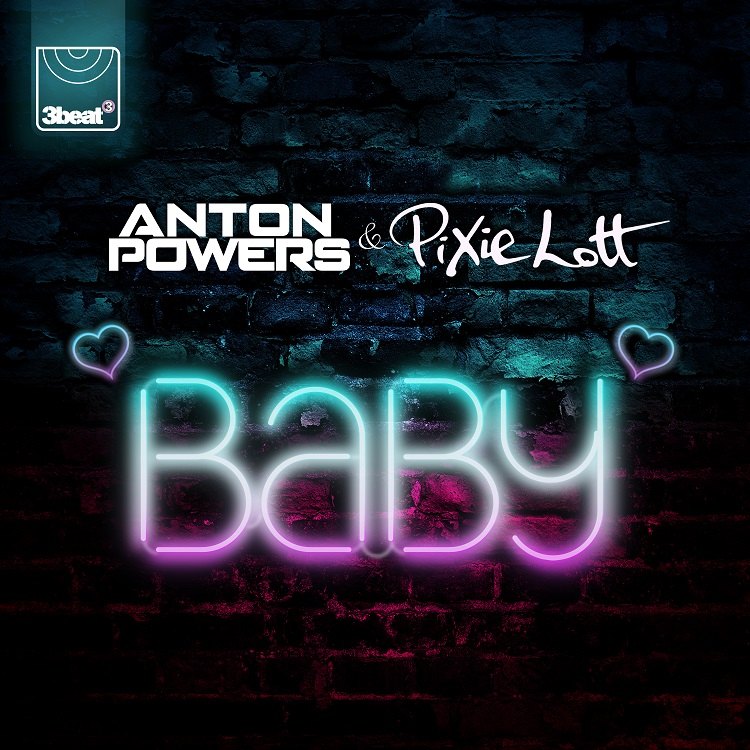 Friday 31st March 2017
Baby
Release date: 31/03/2017 Label: 3Beat
NUMBER 1 PRIORITY ALERT!!!!!
After a short break away from music, British singer-songwriter Pixie Lott is back with a bang and drops her brand new single Baby this Friday! Pixie has teamed up with DJ Anton Powers forBaby, an uplifting dance smash that is sure to be all over the dancefloors this Summer. The 26-year-old, who has scored three #1's and sold over 1.6 million albums worldwide, is back to what she does best and this is proof that she is one of the best vocalists the UK has to offer.
Speaking of the single, Pixie added: "I've been away in the studio for the past few months and I can't wait for my fans to hear everything I've been working on – it feels like a new chapter for me. I had a lot of fun working with Anton on Baby. We first met years ago when he remixed my song Gravity but we bumped into each other in Ibiza last Summer and I knew he was someone I wanted to work with again."
Pixie and Anton will premiere Baby on TV this coming weekend with a very special performance on ITV's The Voice Final. Baby will also be launched to radio and clubs the same weekend so will undoubtedly start rising up the airplay and streaming charts in the coming weeks.
During her break, Pixie showed no signs of slowing down. She spent months in the studio, quietly working on her fourth studio album due for release in 2018. Always keen to broaden her talents, she also made a move into acting, starring as Holly Golighty in Breakfast At Tiffany's to rave reviews. She also turned her attention to fashion, making her catwalk debut at the Dolce & Gabbana A/W show last month and shooting for international titles Paper and US Esquire, out this month. She was also announced as a Coach on the first season of The Voice Kids, alongside will.i.am and Danny Jones, which hits our screens this Summer.
Pixie has delivered 3 UK number-one singles, sold over four million tracks, embarked on numerous worldwide tours, sold 1.6 million albums worldwide and written songs for some of the world's biggest stars including Selena Gomez. Pixie has collaborated with legendary artists including Stevie Wonder and John Legend. Her songs have been used as the soundtrack to countless movies and she has received in excess of 65 million YouTube views. She is a four-time BRIT Award nominee and the winner of two MTV European Music Awards.
Anton is one of the UK's most in demand DJs and producers and has rocked some of the biggest venues and festivals in the world including Amnesia, Pacha, Creamfields and Tomorrowland. His collaboration with Philip George on Alone No More reached #4 on the Official Singles Chart and clocked up over 400,000 sales and 27 million streams on Spotify alone. Anton's recent albumPower House topped the UK Compilation Charts earlier this month. As a member of Cahill, he has remixed for some of the world's biggest artists including Lady Gaga, Rihanna, Cheryl and Ellie Goulding.
Ok guys this is a TUNE and we adore it and know you will too so please make sure you are on the case for this FUTURE NUMBER 1 PRIORITY!!!!!
Craig & Scott
Posted by Craig Jones