You "Betta Know My Ting"! New single from Ghetts Feat. Shakka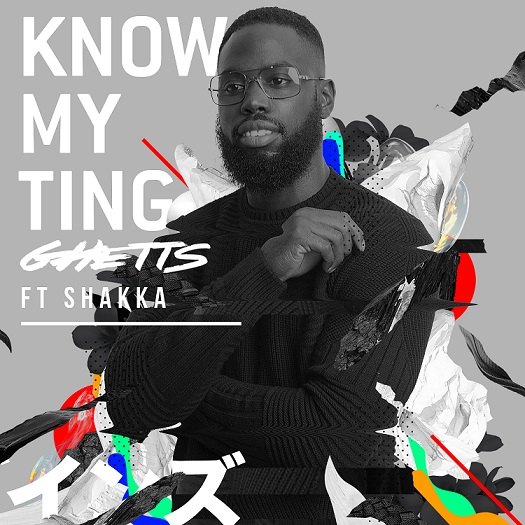 Monday 27th March 2017
Know My Ting ft. Shakka
Release date: 27/01/2017 Digital release date: 27/01/2017 Label: Black Butter
GHETTS RELEASES KNOW MY TING FEAT. SHAKKA
Legendary British Grime MC, Ghettsdrops his sizzler of a new single Know My Ting Feat. Shakka.
After linking up with long time collaborator and friend Shakka earlier in 2016, a snippet of that studio session sent the UK scene into a frenzy for the full track. Speaking on collaborating together, Ghetts says: "Shakka, like myself, is a vibes man, he's someone I have wanted to work with for ages so I'm glad Know My Ting was the result of our chemistry."
Not relenting on the energy, delivery and lyrical style that has garnered Ghetts his cult-like fan base and with Shakka's deliberately catchy hooks, Know My Ting uses Ghetts' influence from his Caribbean roots through his hard hitting style of performance which conjures up dancehall delivery fused with a distinctly UK underground sound produced by The Incredibles.
Shakka says: "I sent Ghetts the chorus after a few tweaks and writing sessions. He leaked the recording session on his Instagram page… it went insane. After that the rest is history."
Emerging early in the life span of the Grime scene alongside Kano, Jammer, D Double and Marcus Nasty to name a few, Ghetts was notorious for a provocative, volatile style of vocal delivery, making his debut album 'Ghetto Gospel' an underground hit.
Now, with an immense back catalogue full of bangers, Ghetts' span of success, both past and present, marks him as one of the most revered artists in the sound. And on the 30th of this month, to mark a decade of his success, Ghetts holds a headline 10th anniversary show at The Roundhouse for his debut project Ghetto Gospel.
Craig & Scott
Posted by Craig Jones