"Lights Out (Too Drunk)" from DJ Katch feat. Hayley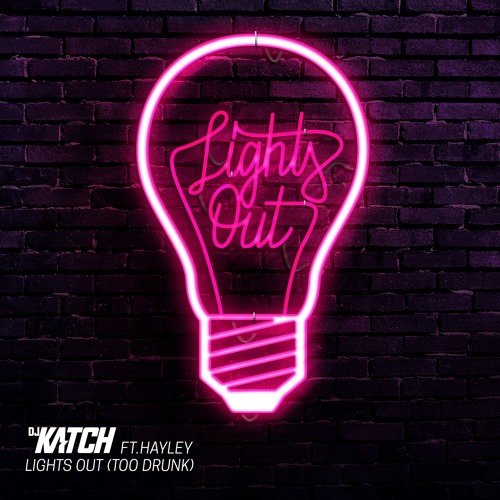 Monday 27th March 2017
Lights Out (Too Drunk)
Release date: TBC Label: FFRR
Already with 14 million streams DJ Katch brings his newest track 'Lights Out' to the UK, encapsulating the experience that every clubber has shared at one time or another…
Boasting a previous Beatport No.1 and over 20 million views on YouTube for his debut track 'The Horns', Germany's DJ Katch returns to the airwaves with his newest release 'Lights Out (Too Drunk)' featuring UK home-grown talent and Manchester's very own vocalist, Hayley. A super catchy pop dance track with distinctive vocals destined for prime radio airtime and top chart status.
'Lights Out (Too Drunk)' has already clocked over 14 million combined plays from around the world across major streaming platforms and is growing daily, having already achieved Gold status in Sweden and Norway.
Recounting a familiar situation that we have all been in, a night out gone slightly wrong after too many tipples – think champagne and Sambuca then going home with someone that you have met… then…. 'being too drunk to _____!'
With a brilliant video that alludes to food fetishists the track has already been a big hit on the world's dancefloors with full support coming from international DJs including Thomas Gold, Chuckie, Kissy Sell Out, Vanilla Ace and many others.
DJ Katch is known for his infectious sound and style that has won him a loyal following of fans and followers from all over the globe. Heavily influenced by the urban sound, his turntable skills fascinate all who watch from underground clubs to sold-out arenas.
Craig & Scott
Posted by Craig Jones