Gryffin & Illenium Ft. Daya "Feel Good"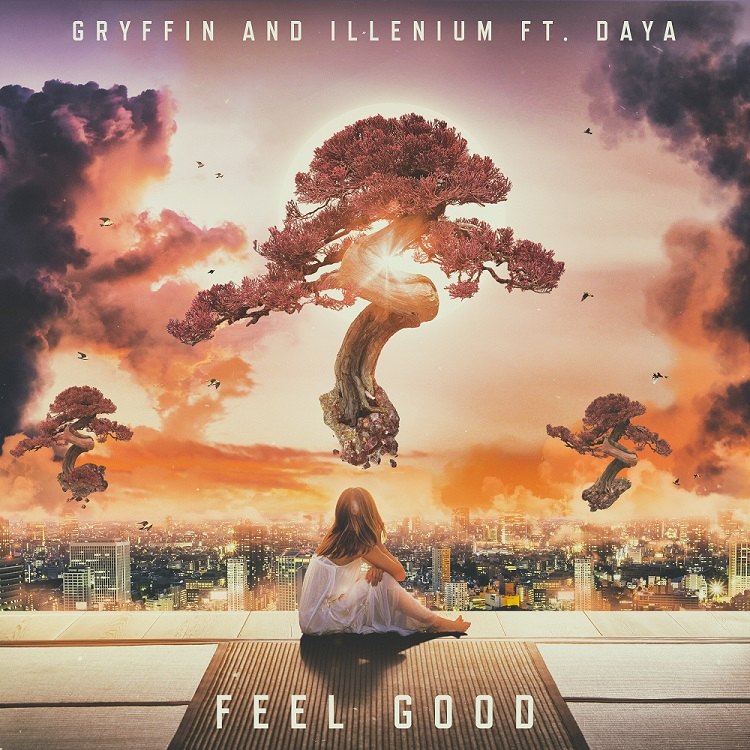 Monday 20th March 2017
Feel Good
Release date: TBC Label: Interscope
Los Angeles-based artist and producerGryffin releases a new single, "Feel Good" with Illenium and featuring Daya, today via all digital retailers through Darkroom/Interscope Records.
Emotionally charged and irresistibly high-energy, "Feel Good" is powered by hypnotic melody, massive beats, and a soulful vocal performance from multiplatinum singer/songwriter Daya, who is fresh off her Grammy Award win for the multi-platinum smash "Don't Let Me Down" with The Chainsmokers. In crafting the arrangement with Illenium, Gryffin drew equally from his edgy ingenuity as a producer and his carefully honed musicality as a longtime guitarist and classically trained pianist.
"The lyrics that Daya came up with had so much intensity to them — writing about that significant other in your life who puts you in a positive, happy state of mind, even when bad things may be happening in your life or in the world. I wanted the production to reflect that intensity, but at the same time create a really positive vibe," explains Dan Griffith, who's made music under the name Gryffin since 2014. "My goal with the song was to find that balance, and I ended up hitting it by adding a lot of synth sounds I'd never used before, and by bringing in different guitar textures and then flipping them in a new way. That's what the Gryffin project is about overall: making electronic music but using real guitar and real piano so that there's this organic feeling to every song."
Last year, Gryffin became known for two heavy-hitting singles that showcased his deeply melodic take on dance music. "Heading Home" (ft. Josef Salvat) shot to #1 on Spotify's US and Global Viral charts, while "Whole Heart" (a collaboration with Bipolar Sunshine) hit #2 on Spotify's New Music Friday playlist. He is also known for turning out several of the biggest remixes in recent years, including his reworkings of Tove Lo's "Talking Body," CHVRCHES' "Clearest Blue," and Years & Years'"Desire."
Gryffin will be on tour throughout the spring and summer and will perform at the Coachella Valley Music and Arts Festival for the first time in April, as well as at New York's Governors Ball in June. Please see below for all upcoming tour dates.
Connect with Gryffin:
www.facebook.com/gryffinofficial
www.twitter.com/gryffinofficial
www.soundcloud.com/gryffinofficial
www.instagram.com/gryffinofficial
Craig & Scott
Posted by Craig Jones