X Factor's Janet Devlin teams up with Jason Nevins for new spin on track "Outernet Song"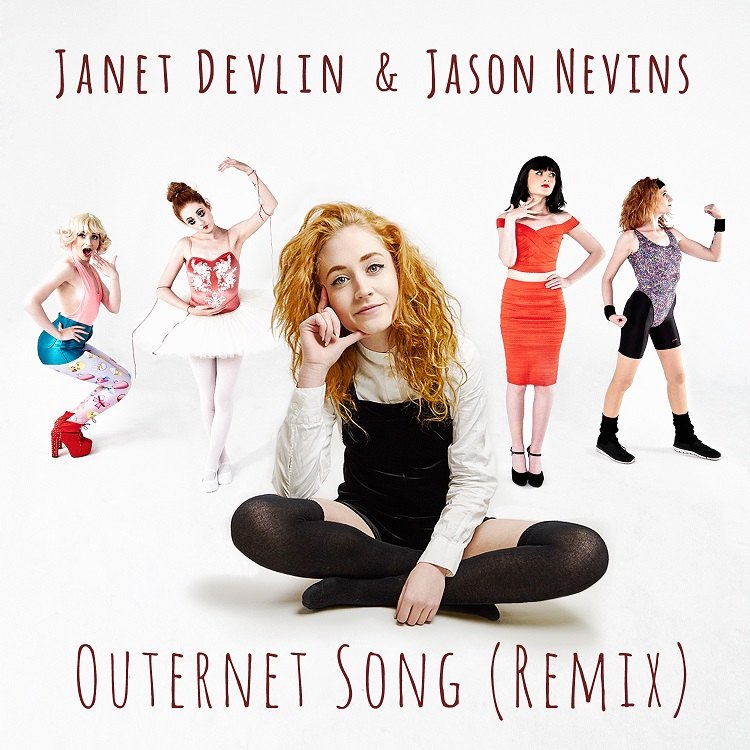 Wednesday 18th January 2017
Outernet Song
Release date: 20/01/2017
JANET DEVLIN 'OUTERNET SONG' THE JASON NEVINS REMIX
OUT 20 JANUARY
X factor star and YouTube sensation Janet Devlin returns with a new version of her recent single, 'Outernet Song' – reworked by dancefloor maestro Jason Nevins.
"I never thought that a song I started writing as a teenage rant would end up being recorded and released, let alone remixed by Jason Nevins," says Janet.
"I had the privilege of meeting him on a recent trip out to the States. Being a fan of his work it was an amazing experience to hang out. I had to pinch myself when he told me he was a fan of the song and wanted to remix it. How can I say no to that? I couldn't have imagined someone more awesome to be involved. I'm so excited for people to hear 'Outernet Song' in a totally different musical context."
Covering our obsession with the Internet and social media, 'Outernet Song' showcases Janet's honest and frank lyricism to great effect, and is transformed in Jason's tropical new cut.
Born and raised in Northern Ireland, Janet first caught the public's attention when she appeared on Series 8 of the X Factor in 2011. She was a viewer's firm favourite who consistently received the highest consecutive public votes out of all the contestants, eventually coming 5th on the show, before embarking on the X Factor tour. After leaving the X Factor she took the independent route and in 2014 released her acclaimed debut album, 'Running With Scissors', reaching Number 1 on the UK Indie Breakers Chart and featuring co-writes with the likes of Jack Savoretti and Newton Faulkner.
Janet's creativity and output can rarely be stemmed, most evident by the growth of her online presence, predominantly on Facebook and YouTube. Since 'Running With Scissors' she has been busy creating regular weekly content for her subscribers, treating fans to everything from videos and poetry readings to cover songs and vlogs. Her monthly live online shows continue to draw in huge audiences, and most inspiringly, an income that enables her to keep working as a full time musician.
'Outernet Song' Jason Nevins Remix is out January 20
For more information please visit:
https://www.facebook.com/thejanetdevlin
https://twitter.com/@janetjealousy
https://www.youtube.com/user/janetdevlin/videos
https://www.instagram.com/janetdevlinofficial/
Craig & Scott
Posted by Craig Jones