"Fall Deep" For New Dance/Pop Duo Darline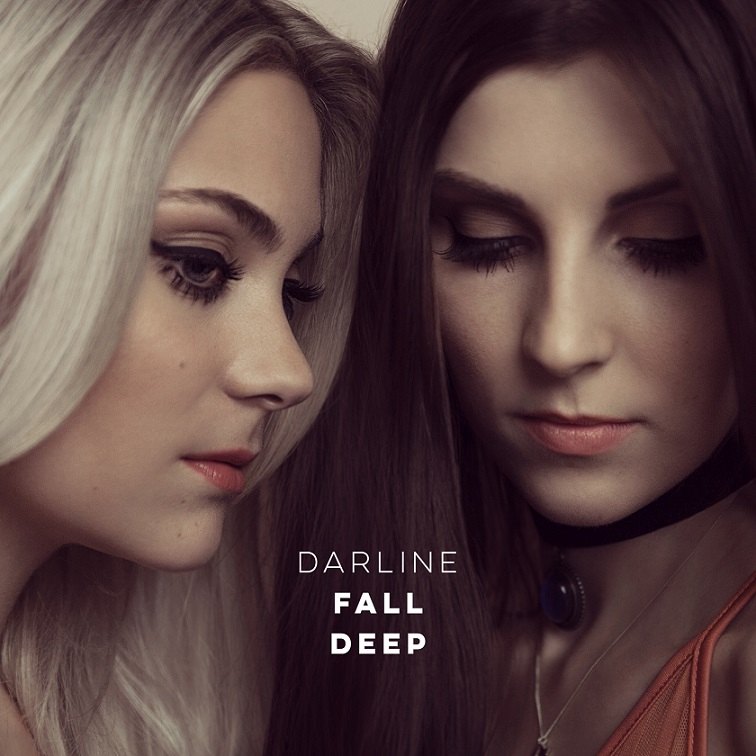 Wednesday 18th January 2017
Fall Deep
Release date: TBC Label: Ebul/BMG
Dynamic dance-pop duo Darline have today unveiled their debut single 'Fall Deep', released via East West Records (Warner). Co-produced by Duck Blackwell (The Saturdays, Neon Jungle, The Wanted) and Grammy Award-Winning Wez Clarke (Olly Murs, Rudimental, Naughty Boy, Clean Bandit), the single is available now. Listen here:
Confidently carving out their own path of genre-bending pop, Darline is made up of 21 year old Abby Inez and 19 year old Cara Beard. The British two-piece are breaking all the rules of a traditional dance tune and creating a new benchmark for dance/pop crossover music, with new single 'Fall Deep'. The singer-songwriter pairs' vocals bounce effortlessly across crisp euphorics beats, coating the electro-savvy arrangements to create a sound that is very much their own.
Friends Abby and Cara initially bonded over their love of Taylor Swift, who has proved herself as somewhat of a musical chameleon and a powerhouse of pop music. Separately spending years honing their craft, Abby and Cara decided to team up and new group 'Darline' was born. The pair have been inseparable in the studio, writing and recording new songs.
Abby says - "Music has been a huge part of my life since I can remember. It's always been in my blood, my dad was a singer in a heavy metal rock band, guess I get it from him!"
Cara came from an equally musical family, saying "I grew up surrounded by music my parents always had music playing - from bands such as Fleetwood Mac and the Eagles, to Lucie Silvas and Led Zepplin."
Inspired by the writing of the likes of Ed Sheeran, Gabrielle Aplin and the live performances of Swift, Fifth Harmony and Shawn Mendes, the new single is a feel good smash and universal dance anthem. We'd be surprised if you don't find yourself reaching for the repeat button.
'Fall Deep' is Darline's first single to be released since signing to Warner Music late last year. The duo are currently working with their production team Duck Blackwell and Wez Clarke on further music this year, that'll soon have you falling deeper for Darline.
Twitter – https://twitter.com/darlinemusic
Instagram – https://www.instagram.com/darlinemusic
Facebook – https://www.facebook.com/darlinemusic/
Craig & Scott
Posted by Craig Jones