HOT NEW TRACK OUT NOW FROM BASTILLE "BLAME"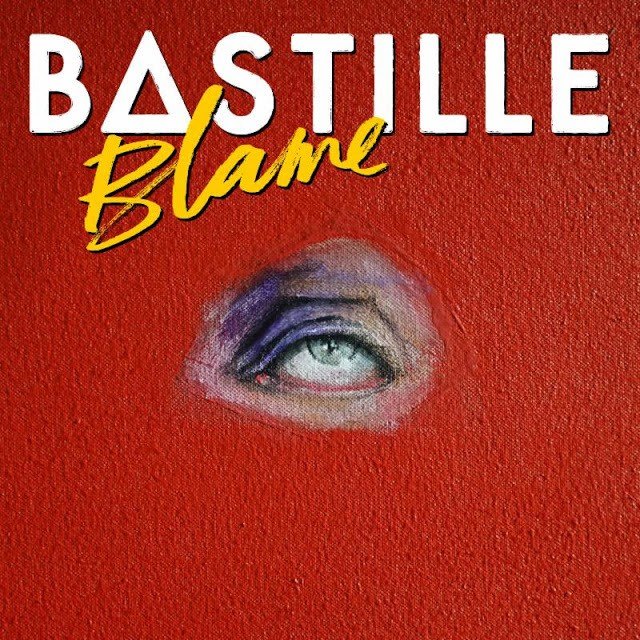 Tuesday 10th January 2017
Blame
Release date: TBC Label: Virgin EMI
Bastille's new single 'Blame', sees the band taking their first foray into big, fuzzed out guitar riffs, as it opens with huge, bombastic drums and an aggressive hook.
With these new remixes, we see Berlin DJ Claptone (Disclosure, New Order, Gregory Porter) and producer Dave Winnel (Twenty One Pilots) turn the song into a massive club anthem; hot new artist Bearcubs taking the track in a more minimal direction, whilst Vaults slow things with their sultry reworking. 'Blame' is the third single to be taken from their highly acclaimed, No.1 album 'Wild World'.
Gold-certified single 'Good Grief' kick-started the band's return in phenomenal fashion back in June. The deceptively upbeat and infectious song, which deals with the loss of someone you love, notched up the biggest ever week-one streams for an alternative band in the UK. Already certified Gold with over 400,000 sales, NME included the track in their top 20 singles of the year and it won Q Magazine's Best Track of 2016 Award. It's was the no.1 record on Alternative radio in the states and the band has performed it on Ellen, Fallon and the Today Show.
'Wild World' smashed straight in at no.1 on it's week of release and stayed there for two weeks. It then went on to stay in the top ten for a full month, with only Drake and Beyoncé spending longer in the top ten at that stage of the year. The album is already Gold in the UK and has sold over 500,000 copies world-wide, hitting no.1 on the iTunes chart in 26 countries and album chart top ten in 11.
The album itself maintains Bastille's DNA of vivid, cinematic songwriting at its core, but strives to progress and push their sound forward. It's an ambitious album, both musically and lyrically, incorporating new influences and themes into the band's distinctive world.
"If our first album was about growing up and the anxieties surrounding it" Dan explains, "Our second is about trying to make sense of the world around you, both as you see it and as it's presented to you through the media. It's also about asking questions of the world and of the people in it. We wanted the album to be a bit disorientating - at times extroverted and introverted, light and dark."
The band played some of the biggest festivals around the world last year, including Glastonbury, V Festival, Lollapalooza, Sziget, T in The Park, Bestival and Festival No. 6. They've completed a full UK arena tour, including two sold out nights at the O2 Arena, and they're about to head back over to the USA for another tour before beginning another Summer of Festival appearances including Coachella which was announced this week.
https://www.facebook.com/bastilleuk
https://twitter.com/bastilledan
http://bastilleuk.tumblr.com/
http://instagram.com/bastilledan/
http://soundcloud.com/bastilleuk
http://www.bastillebastille.com/

Craig & Scott
Posted by Craig Jones