Erasure Release Epic New Anthology Boxset "From Moscow To Mars"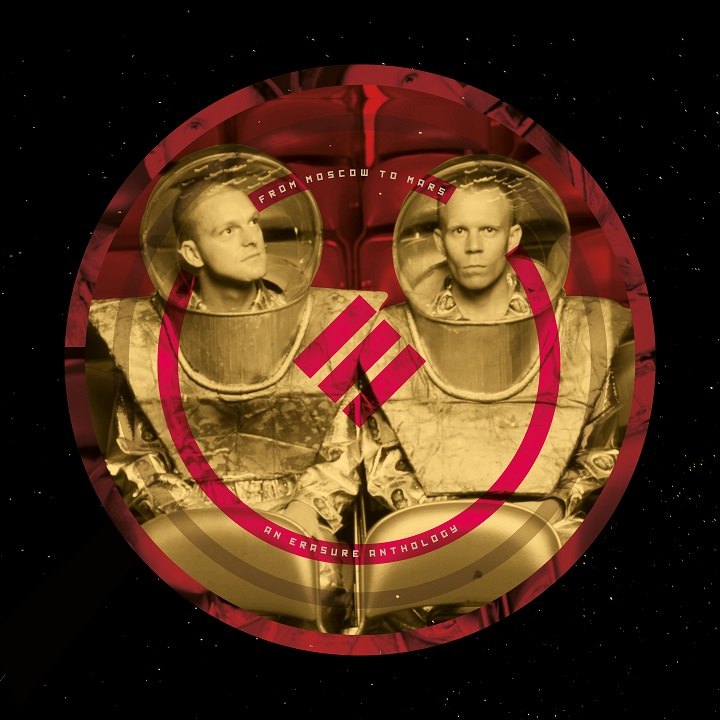 Monday 14th November 2016
From Moscow To Mars (Remix Promo)
Release date: TBC
30 years after the release of their debut album, ERASURE (Andy Bell and Vince Clarke) celebrate their incredible career and friendship with a 13 disc anthology box set charting their award-winning songwriting partnership.
Mute / BMG will release From Moscow To Mars – An Erasure Anthology in November 2016. Curated by Vince and Andy it is a sumptuous box of memories of Erasure's intergalactic journey through the pop and glitter and love that has defined their story so far. And theirs is a story that shows no signs of an ending, the band are currently in the studio working on a brand new album for 2017.
From Moscow To Mars is a 13-disc box set that includes all of the band's 50 singles, a CD from both Vince and Andy compiling their favourite tracks, CDs of remixes (from Martyn Ware, William Orbit, Little Boots, Youth, Almighty, Shep Pettibone, Chris & Cosey, to name but a few), b-sides, live material and rarities PLUS a radio documentary about the band and The Wild! Concert, available on DVD for the first time.
Erasure have also been confirmed to join Robbie Williams as special guests on his 2017 stadium tour in support of his new album Heavy Entertainment Show. Starting in the UK on 2 June, the tour continues through Europe in July, August and September 2017.
The tour kicks off in Manchester at the Ethiad Stadium on 2 June, and travels through the UK, finishing at London's Stadium (Queen Elizabeth Olympic Park) on 23 June 2017 before continuing into Europe, before the final date in Russia at the Moscow Olympiski on 10 September.
Pre-orders will also receive a 6-track download and are available from:
http://www.lexermusic.com/erasure-30 / http://www.pledgemusic.com/projects/from-moscow-to-mars
To see the full tracklisting of all 13 discs on From Moscow To Mars go to:
http://www.erasureinfo.com/from-moscow-to-mars/
Watch the trailer here: https://youtu.be/O0yeEQAnbeQ
"Let's face it — there is nothing Kraftwerk did that Erasure didn't do better, for longer, and while wearing a blue sequinned cowboy hat and chaps." - Caitlin Moran - The Times
And thanks to the guys at Mute/BMG myself and Craig are over the moon to present this huge promo with not 1 but 9 mixes for you to smash out there.
We love Erasure and we know you do too so please make sure you are on the case 100%
Scott & Craig
Posted by Craig Jones