Bastille is back with new single "Send Them Off"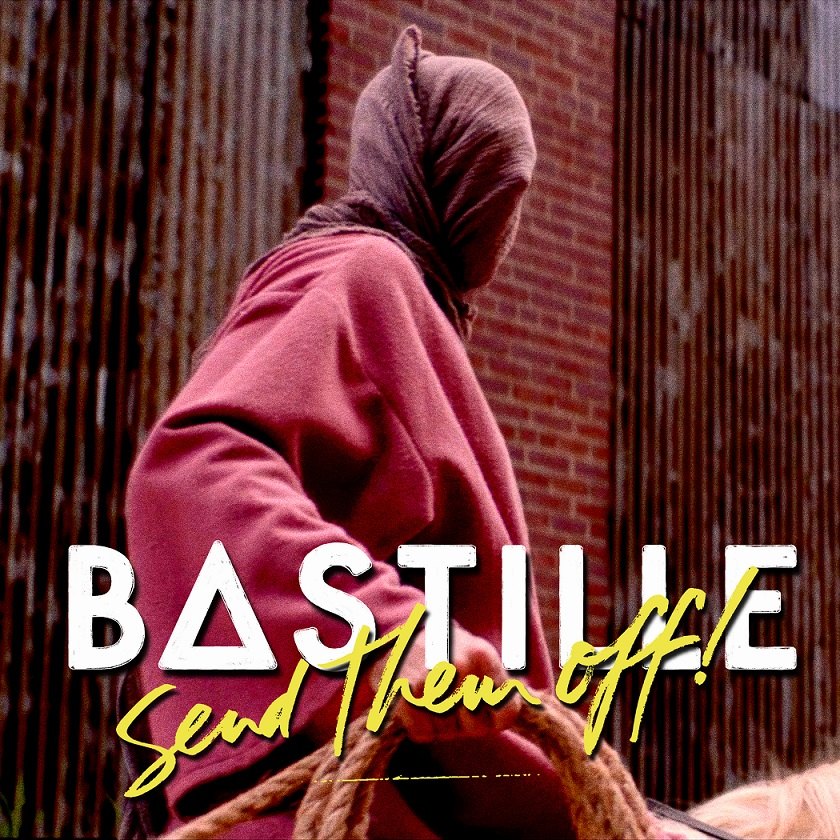 Monday 24th October 2016
Send Them Off (Radio Embargo Until 21st Oct)
Release date: TBC Label: Virgin EMI
NEW ALBUM 'WILD WORLD' OUT SEPTEMBER 9TH
'Wild World is the right album at the right moment' Q Magazine ****
Bastille release 'Send Them Off !', the second single to be taken from their hugely anticipated forthcoming new album 'Wild World'. Opening with a bombastic, hip-hop-inspired horns intro, it's narrative details irrational relationship jealousy as frontman Dan Smith uses imagery from "The Exorcist" and "Othello" alongside quotes from the 70s Italian sci-fi film 'Cosmos: War of the Planets'. Boundary-defying, thought-provoking and supremely catchy, it's typical of the London four-piece's magpie approach to composition.
Single 'Good Grief' kickstarted the band's return in phenomenal fashion back in June. The deceptively upbeat and infectious song, which deals with the loss of someone you love, notched up the biggest ever week-one streams for an alternative band in the UK. Already certified Silver with over 250,000 sales, the track hasn't left the top 30 since its release 10 weeks ago. The single preceded the slow-burning, R&B-infused 'Fake It', which was accompanied by a video depicting the spin and facade of modern media and politics, a poignant commentary on the current state of affairs.
'Wild World', released on 9th September, follows the four million-selling, multi-platinum debut 'Bad Blood'. It maintains Bastille's DNA of vivid, cinematic songwriting at its core, but strives to progress and push their sound forward. It's an ambitious album, both musically and lyrically, incorporating new influences and themes into the band's distinctive world.
"If our first album was about growing up and the anxieties surrounding it" Dan explains, "Our second is about trying to make sense of the world around you, both as you see it and as it's presented to you through the media. It's also about asking questions of the world and of the people in it. We wanted the album to be a bit disorientating - at times extroverted and introverted, light and dark."
The band have been previewing the record at many festivals all over the world this summer, including Glastonbury, V Festival, Lollapalooza, Sziget, T in The Park and more, with shows still to come at Bestival and Festival No. 6. Later this year, they will embark on their biggest headline tour to date playing 12 UK Arenas, the run of shows is currently the most successfully selling tour by any British act this year. It includes two dates at London's O2 Arena after tickets for the first show sold out within hour
Craig & Scott
Posted by Craig Jones