All Saints love a "One Woman Man" Remix package!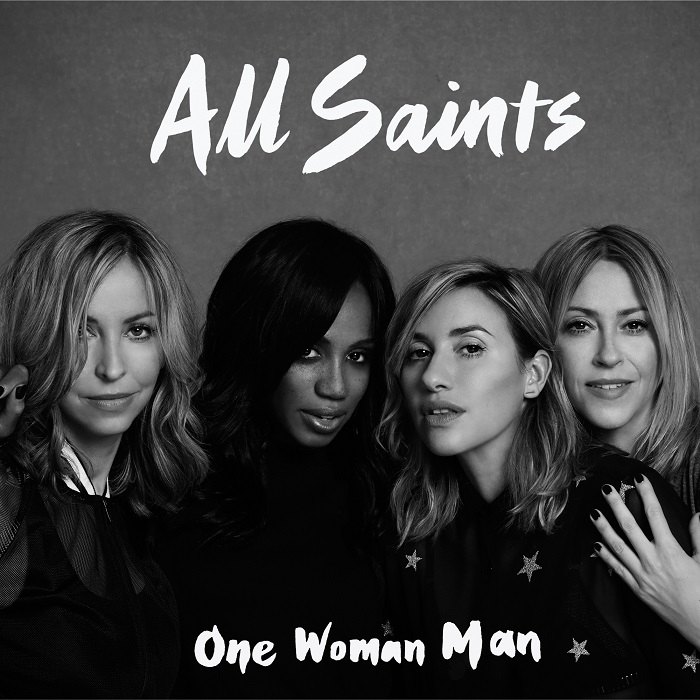 Thursday 13th October 2016
One Woman Man
Release date: TBC
All Saints Release New Single 'One Woman Man' From Hit Album 'Red Flag'
Fresh from storming the main stage at this year's V Festival and ahead of their headline tour this October, All Saints release 'One Woman Man' - the third single from their critically acclaimed album 'Red Flag'.
As Natalie explains "The song is about this determination and fight to keep someone that is doing you wrong. Sometimes all the fighting makes you realise it's actually time to let go. We ended up adding in Nicole's intro line ("sometimes is it better to let go") right at the last minute which really sums up the emotion behind the song".
All Saints hugely successful comeback has been one of the big talking points of 2016 so far. The band announced their return to the UK music scene in January this year, swiftly followed by their first new track in a decade 'One Strike'. The song, and the album that followed 'Red Flag', were both applauded by fans and critics alike. 'One Strike' became one of the most played records on Radio 2, whilst the album stormed to No.3 in the Official Album Chart the week of release, peaking at No.2 on iTunes. The follow up 'This Is A War' with a video directed by legendary photographer Rankin was also one of Radio 2's most-played tracks upon release. The band also played a headline sold out gig at London's KOKO, tickets for which sold out in literally minutes.
All Saints have also announced their first full UK headline tour in over fifteen years. The ten date run will see the quartet perform across the UK's major cities throughout October 2016.
With a career spanning over a decade, All Saints became one of the most symbolic British pop groups of the 1990s with 12million record sales, five number one singles, two multi-platinum albums and two Brit awards. Now the band are back making music that love and are proud of.
Shaznay says: "We couldn't be more excited to be heading out on the road later this year. Playing live is our favourite thing to do as a band. It's incredible to think our last proper tour was over 15 years ago. So we've been waiting for this moment for a very long time."
Craig & Scott
Posted by Craig Jones