Betsy brings out stunning follow up single "Lost And Found" on Warner Records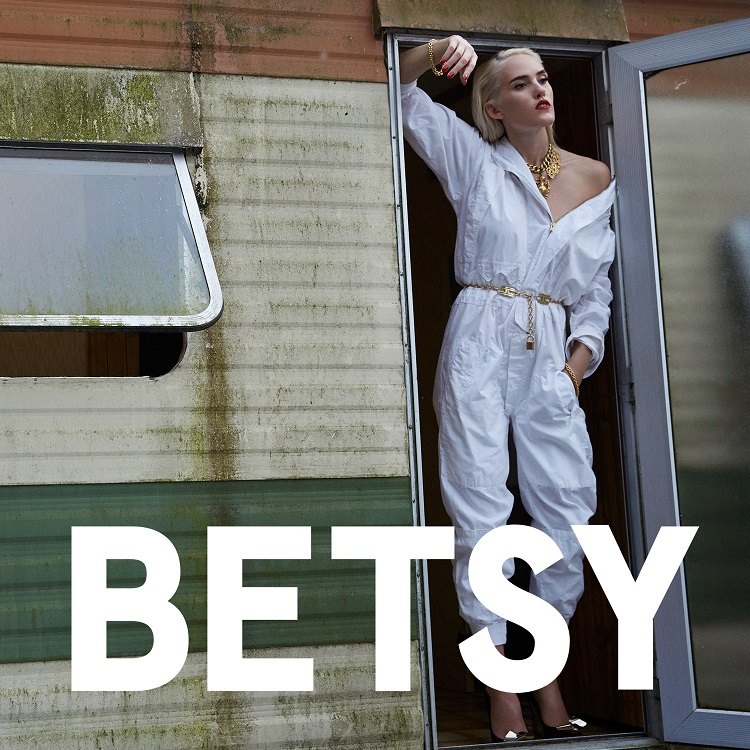 Monday 12th September 2016
Lost & Found
Release date: TBC Label: Warner Brothers
Betsy has confirmed details of second single 'Lost & Found', which premieres today via Warner Brothers / Columbia Records. This follows her stunning debut EP 'Fair', which saw Betsy quickly go top 5 in Spotify's UK and US viral charts, pick up support across Radio 1 and Hype Machine, and surpass 2 million streams. Having played her first live shows on tour of the UK with Rationale this spring, Betsy will next perform at Hoxton Square Bar & Kitchen on September 13th.
Full of sweeping strings, gospel harmonies and hints of 90s breakbeat, 'Lost & Found' is a wider-in-scope yet no-less-intimate return from Betsy. Inspired first by the emotive, powerhouse vocalists from her childhood – Billie Holiday, Annie Lennox – and then the fusion of soul into electronic music (The Source, Massive Attack), the uplifting results are nonetheless laced with a lyrical sting: 'Lost & Found' is ultimately about a love that makes your skin crawl, and feeling haunted by a toxic relationship.
Betsy found (and in some ways, briefly lost) her own voice in extreme circumstances. She was born on a goose farm in rural Wales, and surrounded by music: from campfire sing-alongs and the local eisteddfod (where she boldly covered Rage Against The Machine) to her parents' 70s record collection. Keen to pursue a career in music - but knowing nobody in the industry - she was encouraged by her hard-working family to find a fall-back, and moved to London to study fashion design at Central St Martins. One distraction led to another when Betsy was invited to design catwalk for the esteemed Balenciaga in Paris: an intense, exhilarating experience filled with fascinating characters, but one that ultimately ate into her songwriting. And so Betsy returned to Wales, swapping what many of her peers deemed the job of a lifetime for a grotty caravan in her brother's garden (in which she's pictured for the 'Lost & Found' artwork).
Soon, there was no stopping her – Betsy furiously set about making music again, teaching herself the art of GarageBand and essentially challenging herself to write her way out of the caravan. People got an early glimpse via a collaboration with Joe Goddard of Hot Chip, who reworked Betsy's early solo demo of 'Endless Love' into the pair's acclaimed single. The caravan's door was then firmly kicked down by 'Fair', the devastating solo single which felt as inspired by the final throes of a suffocating relationship as the "trashy-opulence" of David Lynch. It was an introduction that immediately begged the question, 'where did that voice come from?' – on 'Lost & Found', Betsy continues to reveal the answers.
Craig & Scott
Posted by Craig Jones