One Republic release next single "Kids"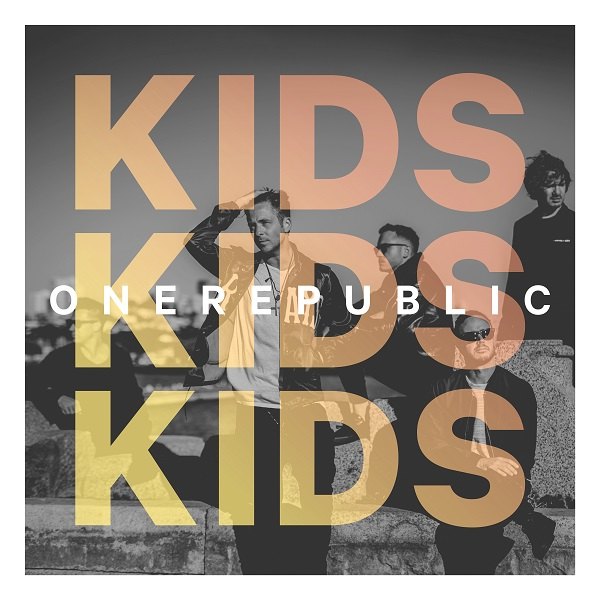 Friday 19th August 2016
Kids
Release date: TBC
Multi-platinum, Grammy-nominated quintet OneRepublic release their new single, "Kids," today on Mosley/Interscope Records. "Kids" is available for digital download and streaming via all participating digital retailers on Friday, August 12th, impacting September 23rd. The track was produced by Ryan Tedder and Brent Kutzle and recorded in Tokyo, Japan and Mexico City, Mexico. The video for "Kids" was also recently shot in Mexico City, Mexico. "Kids" will be featured on the band's fourth studio album which will be released later this year. "Kids" is the second single to be released from OneRepublic's upcoming fourth album. The album will be the follow-up to OneRepublic's 2013 albumNative, which debuted at No. 4 on the Billboard Top 200 chart and No. 9 on the UK Official Albums Chart, selling over five million units worldwide, and being certified as platinum in the United Kingdom. It produced the hit singles "If I Lose Myself," "Feel Again," "Love Runs Out," "I Lived," and"Counting Stars," which reached No. 1 in 54 countries and has sold over 10 million downloads, including one million in the UK alone.
OneRepublic, which is Tedder, guitarist Zach Filkins, drummer Eddie Fisher, guitarist Drew Brown, and bassist Brent Kutzle, released their debut album Dreaming Out Loud in 2007. The album included the smash single "Apologize," which shattered digital sales and airplay records worldwide and received a Grammy nomination. The band's second album, 2009's Waking Up, produced three singles: "All the Right Moves," "Secrets," and "Good Life." Tedder is also a Grammy-winning songwriter and producer who has worked with such artists as Taylor Swift, Adele, Beyoncé, U2, Ellie Goulding, Maroon 5, and many others.
And you guys have this HUGE exclusive to hammer out to the max. We absolutely LOVE One Republic and Ryan Tedder so please make sure you are on the case 100%
Craig & Scott x
Posted by Craig Jones