Zac Samuel & Moon Willis are "Never Letting Go" Feat. Taya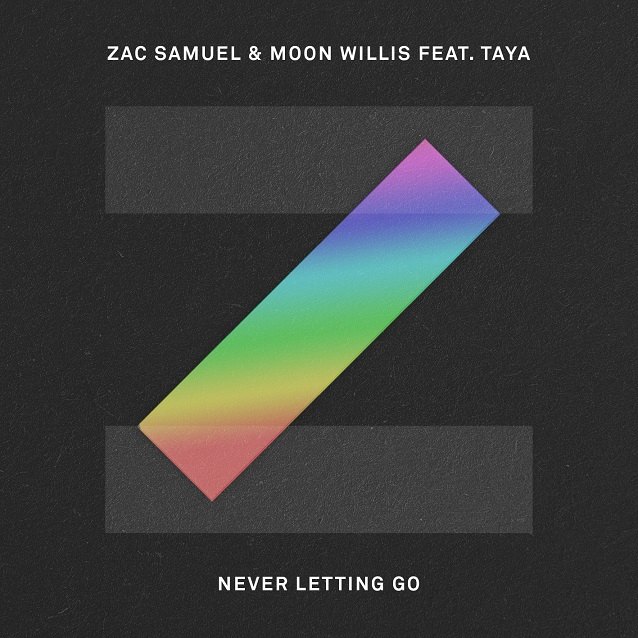 Monday 8th August 2016
Never Letting Go (CLUB ONLY NO RADIO)
Release date: TBC Label: Polydor
UK house producer/DJ and PMR-signee Zac Samuel today shares his new single 'Never Letting Go'. A summer '16 flip on the '95 R&B classic from Tina Moore, the single is a collaboration with rising London producer Moon Willis and Atlantic-signed vocalist Taya.
Following his massive debut single 'I'll Be Pushin' On' from PMR's hot singles imprint Beat Club, Zac Samuel steps up again with an energetic, bass-laden flip of a UK R&B classic. Originally made famous by Tina Moore and given an era-defining remix by Artful Dodger, 'Never Gonna Let You Go' was a mainstay in the UK chart between '95 and '97. Adding a summer house flavour and bringing his signature punchy lead synths, Zac's edit is a loving homage to a timeless tune. The track comes complete with an exceptional vocal from London singer, songwriter and multi-talent Taya.
Zac's previous credentials include stepping up to remix huge singles for Kiesza, Karen Harding and Years & Years, to name a few. His most recent mix saw him put his contemporary piano house stamp on Hercules & The Love Affair's "Do You Feel The Same" for Defected Records. His trademark sound is heavily influenced by his early teen years, absorbing influence and taste from early 90's dance music. After a Summer of endless festival sets across the globe, Zac returns to the studio to complete work on upcoming releases on PMR. Stay tuned.
https://www.facebook.com/zacsamuelofficial
https://twitter.com/ZacSamuelMusic
https://soundcloud.com/zacsamuel

Craig & Scott
Posted by Craig Jones