"Take Me Back" Christopher X Matoma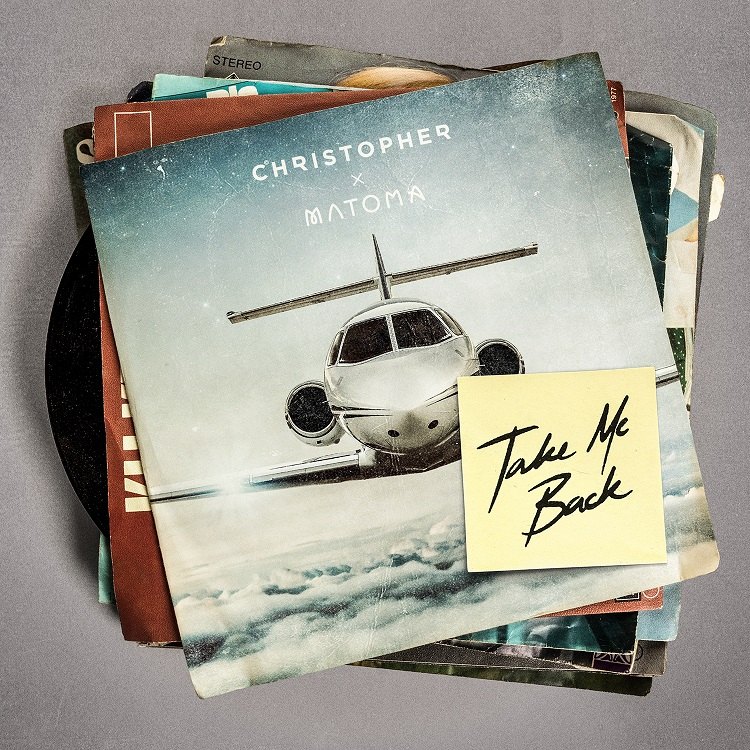 Friday 29th July 2016
Take Me Back
Release date: TBC Label: Warner
NORDIC HIT ARTISTS JOIN FORCES ON NEW SINGLE
Christopher and Matoma are no strangers to topping the charts in their native countries as well as abroad with their own hits. Now, for the first time ever they join forces on a pan-Nordic collaboration that oozes of sun and feel good vibes. Take Me Back is out today.
Christopher and Matoma are no strangers to topping the charts locally and internationally, but they usually do it separately.
As one of the most popular male pop artist in Denmark, 24-year-old Christopher has enjoyed numerous #1 chart positions and received more than 6 prestigious awards since his first album was released in 2012. Now on his 3rd album, which was released earlier this year, Christopher continues to conquer the charts in Denmark and China a.o. countries.
Further north, Matoma is one of Norway's finest exports. Within a couple of years the superstar DJ and producer has risen to become of the most desirable names and artists such as Imagine Dragons, Enrique Iglesias, Jason Derulo and Coldplay have requested his help. Earlier this year he performed at the Coachella Festival where guest stars such as Akon, Sean Paul and JaRule did not hesitate to join him.
Now, Christopher and Matoma have teamed up to create one of the most surprising tracks this summer. Released without warning today, but in fact recorded in Copenhagen in January, Christopher and Matoma quickly found a vibrant warm feeling in the studio despite the cold outside. The result is a track that brings together Christopher's ability to write a catchy tune and Matoma's sense of creating a feel good sound of sun and tropical holidays. But though the music will make you want to long for a cool Corona and good times, the lyrics have a more serious message. Not only is it a wish to go back to sunny days, it's also a wish to be forgiven and taken back by your big love. Take Me Back, please.
christophermusic.dk matomamusic.com
Craig & Scott
Posted by Craig Jones