Bright Light Bright Light release the next single "Symmetry Of Two Hearts" Feat. Elton John!!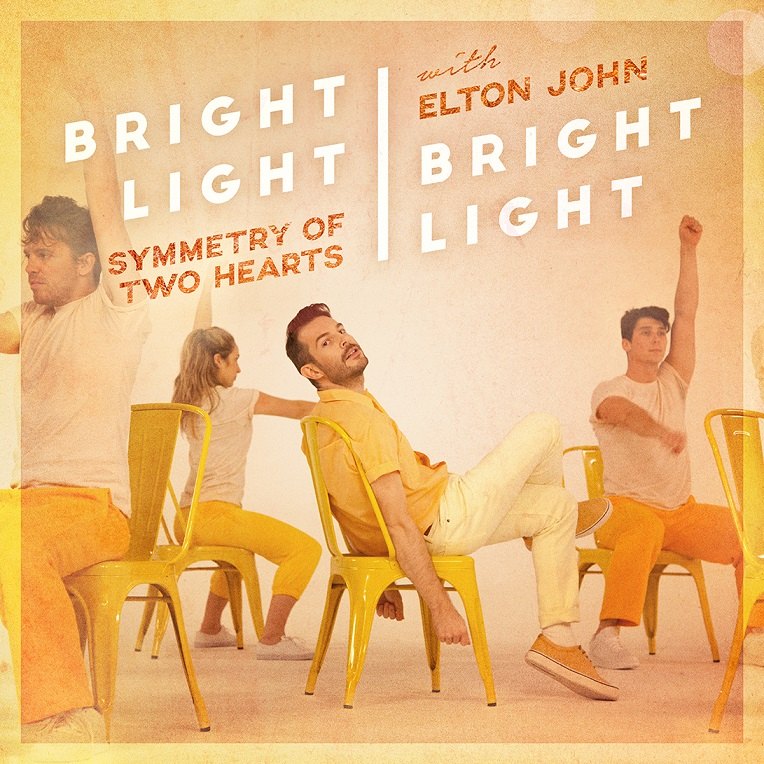 Friday 29th July 2016
Symmetry Of Two Hearts ft Elton John
Release date: TBC
Bright Light Bright Light releases new single Symmetry Of Two Hearts, backed with a three-track remix package, on August 19th.
The second single from his new album Choreography, Symmetry Of Two Hearts was inspired – like much of the album – by Bright Light's love of '80's movies. In this instance it's Kim Cattrall's dance sequence in Mannequin that proved the catalyst.
"I wanted to write a song that made me feel as happy as I do watching that," Bright Light aka Rod Thomas explains – the result is a bubbling synth line and crashing, primary coloured chorus that positively grins.
"I hear lots of people complain about how hard it is to meet someone, or ask how come they're still single when everyone else is coupled off… so this is a song about the puzzles of getting two people and two sets of emotions to work in tandem."
The video is directed by Rod and Santiago Felipe (Björk's current live photographer), and choreographed by multi TONY, Laurence Olivier and Drama Desk award-winner Steven Hoggett, who worked with Rod to choreograph a video concept spanning all three singles from the album.
Choreography, Thomas's third album, features mentor, friend and touring partner Elton John, Alan Cumming and each individual Scissor Sister has been met with universal critical acclaim. 'Symmetry of Two Hearts' shines a spotlight on the album's core, a shimmering culmination of every colour, shade and hook refined over his two studio albums to date. 'Choreography' truly is his first major pop opus.
Rod joined Take That for BST in Hyde Park ahead of a performance at London's legendary G.A.Y to mark 'Choreography's release. He's just completed a successful UK tour.
And you have this awesome exclusive to hammer out to the max. REMIXES ARE COMING VERY SOON GUYS AND AIMING TO DROP IN 2 WEEKS!
Craig & Scott x
Posted by Craig Jones