Classic tune "Put 'Em High" is back... Stonebridge Ft. Therese 2016 style!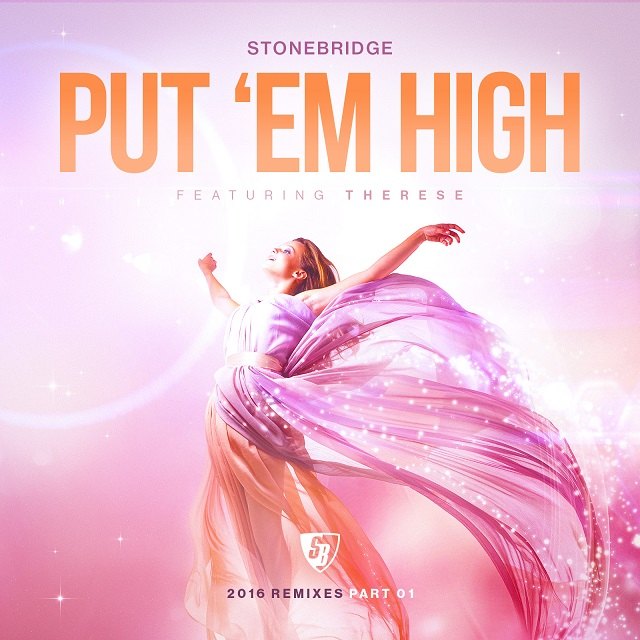 Sunday 24th July 2016
Put 'Em High ft Therese 2016 (Part 1)
Release date: TBC
StoneBridge ft Therese - Put 'Em High (2016 Remixes Part 01) [Stoney Boy Music]
Put 'Em High (StoneBridge ft Therese) is one of the most recognized funky house classics. This track helped catapult StoneBridge's career and into the limelight. It became a UK Top 6 smash and hit the Top 10 Worldwide! Put 'Em High set the stage for StoneBridge's second UK Top 10 hit 'Take Me Away' which also featured Therese.
Both singles Put 'Em High and Take Me Away are featured on StoneBridge's debut album Can't Get Enough. Now - for the first time EVER - this highly acclaimed album has been remastered and will be available to the public as a digital release. StoneBridge has also included brand new remixes of Put 'Em High. Fans are going crazy over these classics all over again and after one listen, you will know why! Each mix uses the euphoric elements of the classic original, but with a 2016 twist.
When asked what prompted the re-release, StoneBridge explains "The idea was born when I bumped into Johan 'JJ' Jarpsten in Stockholm. His mix of Put 'Em High back in the day was used as the main mix. It wasn't long before we were in the studio and had decided to combine forces. The result was the StoneBridge & JJ Club Mix. Next I enlisted remixes from talent across the globe including UK's Paul Morrell and Lizzie Curious, Argentina's Cristian Poow, Holland's Alex van Alff, Bali's Evan Virgan, Sweden's up and coming producers Axel Hall and Damien Hall. To round things off, I also added mixes from Polish house master Bojan and American producers Kilø Shuhaibar and Serbsican, known from their work on my recent #1 Billboard Dance single If You Like It. In the end, we are offering one of the most incredible packages ever released on the label".
And you guys have this MASSIVE exclusive of this huge summer anthem to proper smash back out to the max. We ADORE Stonebridge and Therese and this sounds SO good in the sun so please push this MASSIVE #1 PRIORITY to the max!
Craig & Scott
Posted by Craig Jones