Felix Jaehn follows up the huge "Ain't Nobody" with new tune "Bonfire" Feat. Alma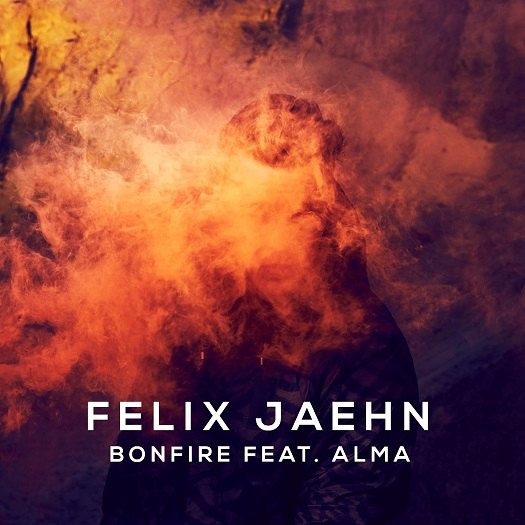 Tuesday 19th July 2016
Bonfire ft Alma
Release date: TBC Label: Polydor
Felix Jaehn announces his new single, "Bonfire," featuring ALMA. The young, German producer has been causing quite a commotion with his distinctive, melody-rich approach to house music, while also building a significant catalogue of hit releases. He became instantly famous when he dropped his remix of "Cheerleader", which soared to the top of the charts in over 50 countries last summer. His most recent tracks include a powerful, pop-leaning collaboration with Steve Aoki and Adam Lambert, "Can't Go Home," and a future bass-esque number, "Cut the Cord" with Hitimpulse, that had him stepping outside of his musical comfort zone. With this on top of a packed international touring schedule for the summer, it's no surprise that Felix Jaehn has quickly become a fan favorite around the world as he continues on his swift rise.
For his new single, "Bonfire," Felix Jaehn has teamed up with ALMA, a Finnish up-and-coming singer/songwriter whose robust, commanding lyricism easily pulls listeners into a magnetic grasp. Indeed, the commanding lyrics on this track are almost an ALMA-manifesto; a powerful narrative she is only just beginning to tell. While ALMA's vocals inject a resilient venom into the single, Felix's kinetic chord patterns and filtered percussion drive the head-nodding groove, eventually spiraling into a potent blend of melodic vocal cuts and ebbing basslines.
As Felix Jaehn matures in his artistry, he welcomes new sonic territory, and "Bonfire" is a prime example of the grungier, dirtier shade of his sound that's symbolic of a key component in his career - no compromises. His individuality also continues to strengthen as he adds a new layer of defiance and attitude to his catalog that has left listeners intoxicated.
Connect with Felix Jaehn:
www.felix-jaehn.com
www.facebook.com/FelixJaehnMusic
www.twitter.com/FelixJaehn
www.soundcloud.com/felixjaehn
www.instagram.com/felixjaehn
www.youtube.com/user/felixjaehn

Connect with ALMA:
www.facebook.com/CYBERALMA
www.instagram.com/cyberalma
Craig & Scott
Posted by Craig Jones