Kylie brings us the Absolutely Fabulous "Wheels On Fire"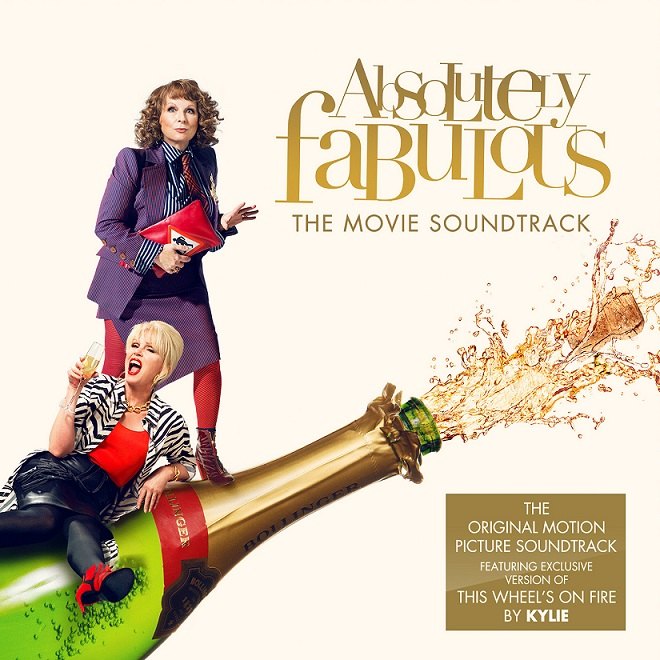 Monday 20th June 2016
Wheels On Fire
Release date: TBC Label: Rhino
Just when you think Absolutely Faboulous cannot get any better, enter our favourite pop princess KYLIE!!!!!
Appropriate for their big screen debut,Edina Monsoon and Patsy Stone(Jennifer Saunders and Joanna Lumley) are still oozing glitz and glamour, living the high life they are accustomed to: shopping, drinking and clubbing their way around London's trendiest hotspots.
But when they accidentally push KateMoss into the River Thames at an über-fashionable launch party, Eddy andPatsy become entangled in a media storm surrounding the supermodel's untimely demise and are relentlessly pursued by the paparazzi. Fleeing penniless to the glamorous playground of the super-rich, the French Riviera, they hatch a plan to make their escape permanent and live the high life forever more!
'Absolutely Fabulous: The Movie' is released by Fox Searchlight Pictures across the UK and Irelandon July 1st.
To coincide, Rhino will release the accompanying soundtrack on the same day. The album has today been launched with the exciting news that Kylie has recorded her own unique take on the classic 'Absolutely Fabulous' theme song 'This Wheel's On Fire' which is now available at iTunesand for streaming.
Kylie commented: "As a huge fan of the 'Ab Fab' series and both Jennifer and Joanna, I'm over the moon to be singing the theme song, 'This Wheel's on Fire'."
Originally written by Bob Dylan and Rick Danko, the theme song became synonymous with the show having been recorded firstly by Julie Driscoll and Adrian Edmondson, and subsequently byDeborah Harry and Edmondson.
In addition to Kylie, the soundtrack also compiles tracks from contemporary pop stars includingJason Derulo, Paloma Faith and La Roux; classic material from Serge Gainsbourg, Nancy Sinatraand Leonard Cohen; and live cast recordings of some of the film's most memorable musical moments.
'Absolutely Fabulous: The Movie – The Soundtrack' will be released on CD and digital formats. TheCD is available for pre-order from Amazon and the digital version can be pre-ordered from iTunes and Apple Music - 'This Wheel's on Fire' is also available as an instant grat track for those who pre-order the full soundtrack.
And we are over the moon to present you guys with this fantastic record for you guys to push out to the max for us. We LOVE Kylie as you know and of course Eddie & our actual role model PATSY so please push this MASSIVE PRIORITY to the max
Craig Stone & Scott Monsoon x
Posted by Craig Jones