Selena Gomez says "Kill Em With Kindness"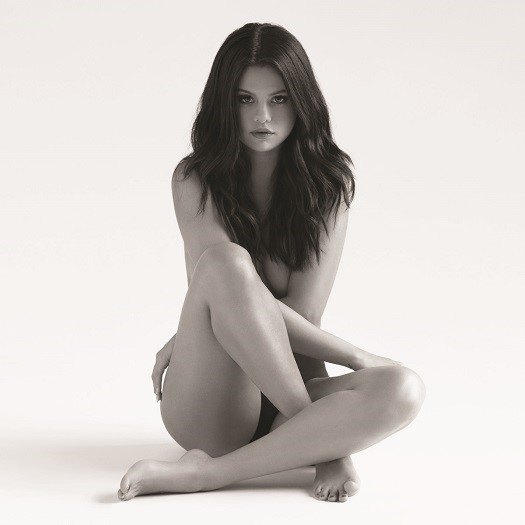 Saturday 11th June 2016
Kill Em With Kindness
Release date: TBC Label: Interscope
REVIVAL, the US #1 album from multi-platinum singer and actress, Selena Gomez is available now via Interscope Records. REVIVAL is Gomez's second No. 1 album on the Billboard 200 chart. Total worldwide sales of Gomez's albums stand at nearly 7 million units and single sales are over 22 million worldwide.
Following up her hit singles, "Good For You" ft. A$AP Rocky, "Same Old Love"and "Hands To Myself". Gomez's next single will be the Rock Mafia/Benny Blanco-bop "Kill Em With Kindness" impacting July 15th.
Revival has earned Gomez a host of rave reviews. Entertainment Weeklycalled it "one of fall's sleekest albums" and "as fresh and forward-thinking as the music of indie darlings Tove Lo and FKA Twigs," whileRolling Stone raved "this is the sound of a newly empowered pop artist growing into her strengths like never before." USA Today noted that "Gomez is bound to get at least a few skeptics off of Instagram and onto the dance floor" with her "cool, groovy and electro-savvy" album. "Gomez arrives with a pop vengeance throughout the record, as ear-sucking hooks and telling lyrics lay the groundwork for '80s-infused dance riffs and head-rushing genre-hopping that saturates all 14 tracks," raved Complex.
Gomez announced that her "Revival Tour" will come to the UK November 2016. She kicks off in Manchester on Nov 3rd and heads to London Nov 4th, Birmingham Nov 6th and Glasgow Nov 10th. Tickets can be purchased here: http://www.livenation.co.uk/artist/selena-gomez-tickets
Gomez has also had significant success in film and television, making the transition from young actress to adulthood with such films as Harmony Korine's Spring Breakers and William H. Macy's Rudderless opposite Billy Crudup. This year, Selena wrapped five films: Hotel Transylvania 2 opposite Adam Sandler, The Revised Fundamentals of Caregiving opposite Paul Rudd, James Franco's In Dubious Battle opposite Robert Duvall, The Big Short starring Brad Pitt, Ryan Gosling, & Christian Bale, and Seth Rogen's Neighbours 2.

Craig & Scott
Posted by Craig Jones