Otto Knows teams up with Avicci for "Back Where I Belong"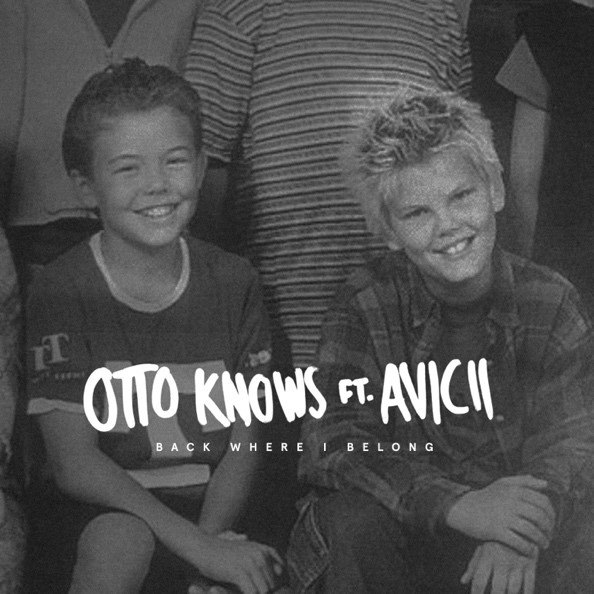 Sunday 5th June 2016
Back Where I Belong
Release date: TBC Label: Warner Brothers
Otto Knows presents his brand new single 'Back Where I Belong' which features his childhood friend and iconic dance artist AVICII.
Following up on 'Dying For You', OttoKnows continues his vast musical evolution alongside one of the biggest names in dance music. Showcasing the melodic stamp and live instrumentation that has hallmarked his studio output to date, 'Back Where I Belong' signals Otto Knows' continuing ability to both craft hit tracks and ignite dancefloors all over the world.
Otto Knows and AVICII share a long history which dates back to them being in the same class at school. They first started working on music together when Otto was working at SebastianIngrosso's Refune label, and they were particularly inspired by the prospect of following the Swedish House Mafia into the charts. Their first official collaboration was 'iTrack' which also featured Oliver Ingrosso, and it heightened Otto's reputation further after receiving a rush of attention for his bootleg of Imogen Heap's 'Hide & Seek'.
Otto, AVICII and guest vocalist LP wrote 'Back Where I Belong' together in Los Angeles, using a chord progression by Simon Strömstedt (singer and co-writer of Otto's previous hits 'Next To Me'and 'Parachute') as a basis. Otto then continued on the production him and Avicii had started on in LA. Otto then completed the song back home in Sweden and his old friend was happy with the final result and wanted to be featured on the single release.
With more than 100 million streams to his name, Otto was first propelled into the spotlight by breakthrough smash hit 'Million Voices' back in 2012. The following year he co-wrote and co-produced Britney Spears' comeback hit 'Work Bitch', in the process providing an early indicator of where dance music's next generation were naturally finding a voice among pop music's elite.2014's 'Parachute' and 'Can't Stop Drinking About You' continued to spotlight Otto's unique hold on electronic music, paving the way for his on-going stand of quality dance music with mass appeal.
2015 was another stellar year for the Stockholm-based talent Otto Jettman. Garnering tripleplatinum status in Sweden and gold in all Nordic countries for his single 'Next To Me', the summer saw Otto make landmark appearances at Tomorrowland, Creamfields, Summerburst Festival andUshuaïa Ibiza. In addition, he also signed to At Night Management in a co-management deal alongside Sebastian Ingrosso.
And we are over the moon to deliver this massive promo for you guys to smash out to the max! Please be sure to push this FUTURE #1 PRIORITY to the max!
Craig & Scott
Posted by Craig Jones