Fresh new mixes for the Disciples + David Guetta track "No Worries" from DJ S.K.T.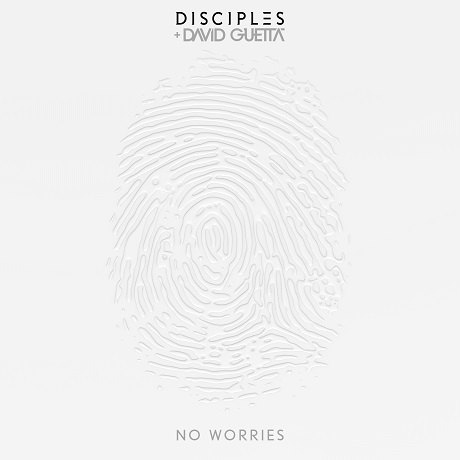 Sunday 5th June 2016
No Worries (New Mixes)
Release date: 15/04/2016 Label: FFRR
The cat is out of the bag and we are BEYOND excited to present to you this exclusive hot tune!
DISCIPLES made a flying start to the year with two BRIT nominations (BritishSingle and Artist Music Video) for their huge Calvin Harris collab 'How Deep Is Your Love'. Having also just sold-out their debut UK headline tour, the DJ/production trio have now teamed up with superstar DJ, David Guetta, forthe new single 'No Worries'.
After last year's deeper and trackier EP'The Following', 'No Worries' seeDISCIPLES confidently stepping back into the 4/4 fray with a huge bassline, an insistent spoken vocal hook, thundering synth stabs and their knack for crafting hook-infused melodies, making for a track with huge crossover potential.
Joining them on 'No Worries' is dance music titan, David Guetta. He had been fan of Disciples'sound for a while and loved how they brought the classic old-school House he grew up on back to life. So on a recent trip to London he reached out to them for a meeting. Disciples invited him down to their East London studio where they played him a number of their works-in-progress…one of them being 'No Worries'. David flipped out over the track, and ideas started to fly around the studio. They agreed to make it collaboration, with David adding some nostalgic proto-house touches.
DISCIPLES first broke through when their deep groove-led production 'They Don't Know' – picked as Pete Tong Essential New Tune – became an underground anthem and became their first chart hit. 'How Deep Is Your Love' propelled them into the mainstream consciousness by hitting #2 in the UK and the Top 10 in 74 more countries: in the process accumulating 4.9million sales and 463 million views at YouTube.
DISCIPLES – Duvall, Luke and Gavin – have been spreading their gospel all over the world. In the past year their sets have taken them everywhere from Ibiza (Sankeys , Amnesia, Pacha) to America(BPM Festival in Mexico and WMC in Miami), while highlights in the UK have included a headline slot at XOYO and the Ministry of Sound and some gargantuan shows in front of 80,000 people at the Calvin Harris Presents Outdoors dates.
Writing, producing and even singing (Luke) on their own tracks, the individual strengths of the trio collide to make something bigger than the sum of their parts as they flirt across genres to spin something fresh from their roots in house.
This summer will see DISCIPLES return for a fresh residency at Amnesia in Ibiza alongside MK,Claptone, Amine Edge & Dance, Shadow Child, Oliver Dollar, Hannah Wants and Gorgon City. Back home, they're confirmed to play Glastonbury, Wireless, Reading, Leeds, SW4 and Creamfieldsfestivals throughout the summer.
Craig & Scott
Posted by Craig Jones