Fresh from Graham Norton's show, check out the amazing new single from Bright Light Bright Light ft Elton John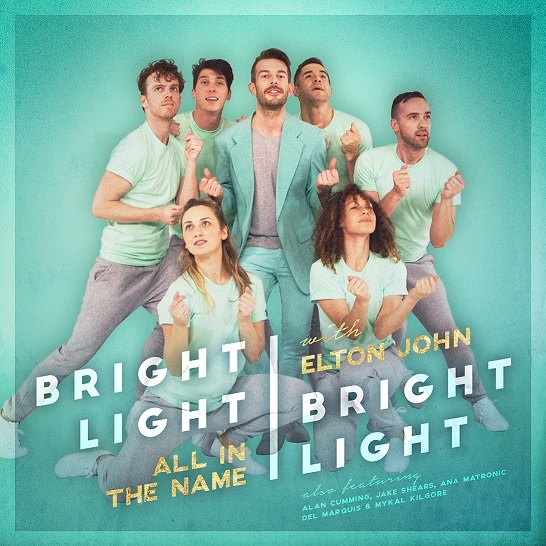 Thursday 19th May 2016
Welcome back to Eurosolution the amazingly talented Bright Light Bright Light and one of what will be the strongest and most exciting albums of 2016 - "Choreography"
Like me, you have just finished watching tonights Graham Norton show and seem the master at work and now here's something VERY special for you for the weekend.
Rod Thomas is possibly the most independent pop star in the world. He is his own label boss, A&R, manager, tour manager and one time booking agent. He publishes himself and organises all his own artwork. The occasional club he runs, Romy and Michelle's Saturday Afternoon Tea Dance, at the brilliantly named C'mon Everybody bar in Brooklyn, is his concept, execution, playlist and NYC pals. His musical collaborators – Elton John, each individual Scissor Sister, Alan Cumming – are drawn from his own rolodex, free from label interference of what might make bank, invited along to suit his specific tastes. However indebted to classic pop methodology and dotted with indisputably ace pop people they become, his records are every note and beat his own.
On Choreography, he makes peace with his great personal and musical shift. The opening single is All In The Name, his most balls-out 3.30minute pop moment yet. The lyric centres around the constant need for approval on social media, something the feels familiar to Rod having tried to fit in musically. "It's a take on how people go absolutely out of their way to be absolutely adored by everyone," he says, "The lyrics are piqued, delivered from somebody who is desperate to do that." The one strike stick of the chorus is emboldened by all the album's collaborators joining in for the ride. He may be a singular man, but Rod is fond of a bit of group therapy. This kaleidoscopic DIY approach feels fresh and unforced, a proper free-for-all under his unique and pleasing orchestration.
And thanks to Rod, Eurosolution are absolutely delighted to present All In The Name which comes in it's original form, 12inch mixes as well as bonus mixes from Cid & Fancy and the mighty SoulSeekerz.
Ok guys this is a HUGE record very personal to us so please make sure you push to the max, play out loud and push for those charts too.
Craig & Scott
Posted by Craig Jones