Proteje Ft Chronixx "Who Knows" (Radio 1's Hottest record in the world /21 million youtube views!)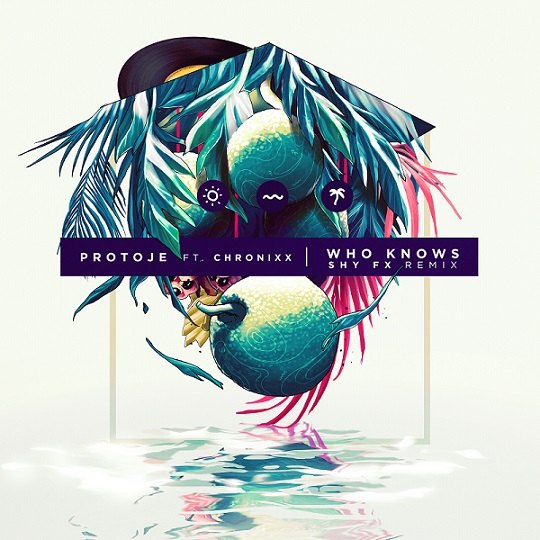 Thursday 12th May 2016
Who Knows
Release date: TBC
Protoje's standing at the forefront of the growing Reggae Revival movement was confirmed when 'Who Knows' (featuringChronixx) raced to 21 million views onYouTube when it was released last year. Now Protoje and Chronixx unite two musical cultures with the release of ShyFX's remix of the track.
Picked as a Radio 1 Hottest Record in the World and supported by Annie Mac, the remix was premiered by i-D. Topped by the contrasting vocal stylings ofProtoje and Chronixx, the original track's laidback, summery rhythms are injected with a fresh burst of energy courtesy of Shy FX's frenetic drum 'n' bass embellishment.
Already regarded as a contemporary reggae classic, the original version of'Who Knows' featured on Protoje's third album 'Ancient Future' which was released last year.Protoje's subsequent touring included a set at the Welcome to Jamrock Reggae Cruise alongside other key artists on the scene including Damien and Stephen Marley and Popcaan (featured artist on Jamie XX's 'Good Times').
The term Reggae Revival was coined by author Dutty Bookman. The scene has since developed with uplifting, organically developed music key to what has become a positive and socially aware celebration of the best of Jamaican culture.
Reggae Revival is an explosion of artistic expressions with music at the forefront, gradually influencing the mentality of the present generation toward positivity, Afrocentric spirituality and self-determination all over the world. Noisey, Billboard and Vogue are just some of the media outlets who have further highlighted the movement.
https://www.facebook.com/protoje/
https://soundcloud.com/protoje

Craig & Scott
Posted by Craig Jones