Dua Lipa releases new track "Hotter Than Hell"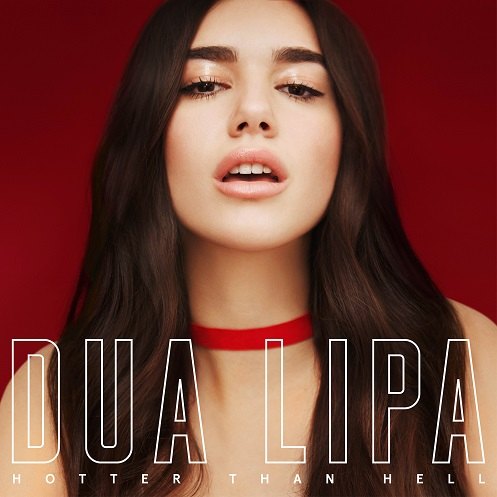 Friday 6th May 2016
Hotter Than Hell
Release date: TBC Label: Warner Brothers
Today Dua Lipa releases the video to her new single 'Hotter Than Hell', the video is directed by acclaimed director Emil Nava (Calvin Harris, Ed Sheeran) and filmed in London. 'Hotter Than Hell' was written by Dua and the band Ritual and produced by Stephen 'KOZ' Kozmeniuk (Kendrick Lamar, Chris Brown, Nicki Minaj). The single is available now through Warner Music.
With over 40million views on YouTubefor Dua's previous tracks 'Last Dance'and 'Be The One' and following inclusion on the esteemed BBC Sound of 2016 poll, twenty-year-old Dua has solidified her status as 2016's fastest rising star. 'Be The One' recently hit thetop 10 most Shazam'd tracks in the world and continues to rise up the airplay charts throughout Europe, hitting #1 in 12 countries and Top 10 in 21 countries on iTunes. Dua has also been named MTV's MTV PUSH artist for April and to celebrate shot an incredible live performance of 'Be The One' – watch here.
Dua made appearances at SxSW last month as well as a string of sold out shows throughout the UK including a headline show at Heaven and a performance at G-A-Y in London. Today Dua announces her headline European tour for October, the first string of tour dates include Paris, Berlin, Dublin and many others; additional shows will be announced soon. This summer sees Dua perform at festival stages including Glastonbury, Wireless, Secret Garden Party and Pukkelpop and many more.
And now thanks to the guys at Warner Bros and Tap MGMT, Eurosolution are so pleased to present this massive record as we adore Dua Lipa and this is one hell of a track.
We love this and know you will too so please make sure you are on the case 100% for this HUGE priority!
Craig & Scott
Posted by Craig Jones