Jason Derulo "If It Ain't Love" Westfunk Mixes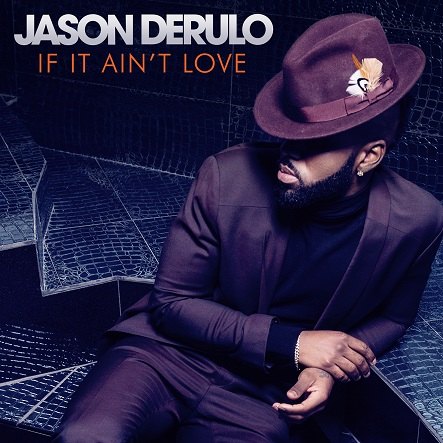 Friday 29th April 2016
If It Ain't Love (Westfunk Mixes)
Release date: TBC Label: Warner Brothers
After recently completing his first UK arena tour that culminated at London's O2, global pop phenomenon JasonDerulo has released the brand new single 'If It Ain't Love'.
Produced by Jason Derulo alongside regular collaborators Ian Kirkpatrickand The Monsters and The Strangerz, 'If Ain't Love' melds Derulo's soulful pop vocal, with his irrepressible pop nous and some punchy, bass-heavy R&B.
'If It Ain't Love' captures the immediacy and infectiousness of his huge back catalogue of major hits which includefour UK #1s in the shape of 'In My Head','Don't Wanna Go Home', 'Talk Dirty' and'Want To Want Me' plus a further seven Top 10 hits.
Jason Derulo's superstar status is further underlined with 25 million followers across social media,2 billion plays at Spotify and 2.6 million views at YouTube. Throughout his career to date, he has sold 55 million tracks worldwide – more than 7 million of which were in the UK including 'Want To Want Me' which was officially the biggest song of last summer.
The launch of 'If It Ain't Love' coincides with Derulo's leading role at the iHeart Music Awards which take place in Los Angeles this Sunday. He'll host the all-star ceremony which is set to feature performances by performances by Justin Bieber, Megan Trainor, Zayn Malik, Chris Brown, DNCE,Fetty Wap, Demi Lovato, Iggy Azalea, Pitbull and Maroon 5.
Further Stateside TV activity includes the news that Jason Derulo will judge the forthcoming series of 'So You Think You Can Dance' alongside Paula Abdul and Nigel Lythgoe which premieres onMay 30th.
Official: http://www.jasonderulo.com
YouTube:
http://www.youtube.com/JasonDerulo

Twitter:
http://www.twitter.com/jasonderulo
Posted by Craig Jones