Billy Ocean "When The Tough Get Going" 7TH Heaven Club Mixes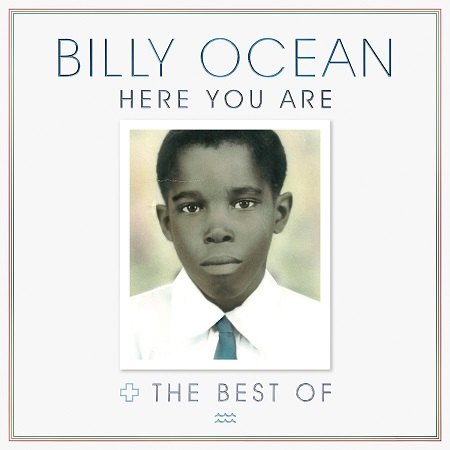 Monday 18th April 2016
When The Going Gets Tough - Sony
New unique collection from original King Of Soul to be released alongside a career spanning celebration of one of Britain's biggest stars
2CD Album to feature multiplatinum hits, 'When The Going Gets Tough' 'Caribbean Queen', 'Get Outta My Dreams', 'Love Really Hurts Without You', and new single, 'A Simple Game'
16 March 2016 - Sony Music are proud to announce 'Here You Are: The Best of Billy Ocean', a 2CD set featuring a personal collection of Billy's interpretations of songs which helped the young Leslie Charles become the Billy Ocean we all know today, alongside a career spanning celebration of his biggest hits. Released on 29th April, the album includes a massive 31 hits and coincides with the 30th anniversary of 'When The Going Gets Tough, The Tough Get Going', which hit the number one spot for four consecutive weeks in the UK on its release in 1986.
Disc one features a personally curated selection of tracks covered by Billy Ocean, chosen for their influence on him both musically and in his personal life. Billy lends his soulful voice to such classics such as 'No Woman No Cry', 'A Change is Gonna Come' and 'High Tide Low Tide'among many other exemplary interpretations.
The new package also includes a special best of bonus disc, encompassing a collection of Billy Ocean's biggest genre-defining tracks such as 'Red Light Means Danger', the timeless 'Carribbean Queen','When The Going Gets Tough','Get Outta My Dreams', 'Love Really Hurts Without You' and the beautiful 'Suddenly'.
Billy Ocean said "It just seemed to fit perfectly; the songs that made me into the singer I became, and where those songs took me to. Hence, 'Here You Are'."
Billy Ocean is a Grammy award winner with worldwide sales of over 30 million. He hit the number one spot across three continents in the 70s and 80s, counting no fewer than six UK top 10 singles. 'Caribbean Queen' stormed to number one on both the US singles chart and US R&B chart, and is amongst Billy's six US top 10 singles. With top 10 albums the world over, Billy has notched up an impressive three Platinum albums (including two which are certified 2x Platinum).
One of THE most iconic songs from Billy, "When The Going Gets Tough" has been remixed by the fab 7th Heaven and they have updated it respectfully and it sounds like a banger.
Ok guys this is a classic and deserves your full support so please make sure you are on the case 100%
Craig & Scott
Posted by Craig Jones