"Come To Me" Lily & Madeline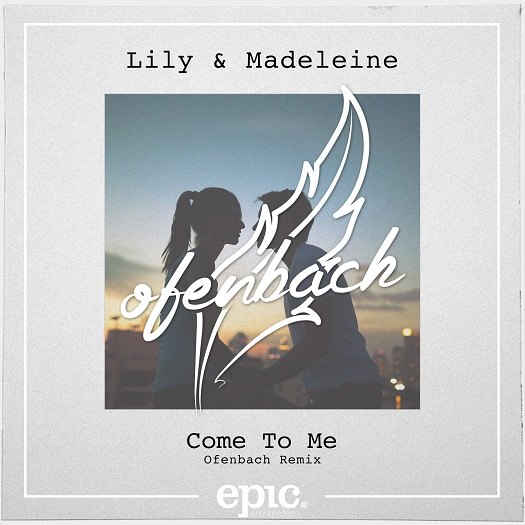 Friday 15th January 2016
Come To Me (Ofenbach Mixes)
Release date: TBC
Ofenbach is making a name for themselves, as they quickly become one of the most promising up-and-coming producers at the moment. With support from the likes of by Robin Schulz, Sam Feldt and Kygo, the duo's list of achievements over the year is quite impressive. With accolades on their remix skills from the legendary Bob Sinclar, they have been commissioned to put their touch on some big tunes recently, such as Brisbane band Sheppard's worldwide hit "Geronimo", Hyphen Hyphen's single "Need Your Love" as well as this hot little number "Come To Me" from Lily & Madeleine.
Dorian and César, grew up with each other and have such a deep history on their own. Composing, interpreting and producing everything, they bring the songwriting to the deep-house frontiers, intertwining pop structures with electronic sounds and textures.
And thanks to the guys at Epic Amsterdam, Eurosolution are pleased to present Lily & Madeline and the fantastic "Come To Me" which is already getting loads of critical acclaim all over Europe.
Ok guys we LOVE this and know you will too so please ensure you are on the case 100%
Craig & Scott
Posted by Craig Jones