Dannii Minogue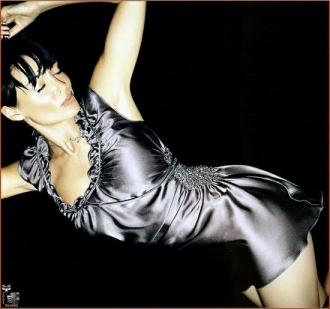 Enjoying a staggering sixteen years in the music industry as a top selling recording artist, twenty hit singles and four top selling UK albums, Dannii Minogue is returning to the charts in 2007 with her 21st UK single, a brand new version of Sister Sledge 'He's The Greatest Dancer', a song that will no doubt continue Dannii's reign as the undisputed queen of the dance floor.
Following up 'The Hits & Beyond' and the #1 club anthems, 'Perfection', & So Under Pressure', the LMC produced 'Greatest Dancer' and comes with a storming club package including mixes from Shapeshifters ('Lola's Theme'), Sebastien Leger ('Bad Clock'), Riffs & Rays (Inaya Day), and a top mix from man-of-the-moment Chris Lake ('Changes'), that has already been supported by Tongy on 'The Essential Selection'.
Dannii has already showcased 'Greatest Dancer' to 13 million people when she appeared on this year's Children In Need, when it went down an absolute storm with the public.
Euro Solution promoted singles:
He's The Greatest Dancer
Summer Of Love