T2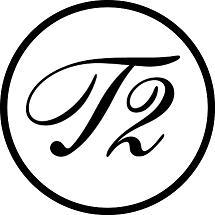 T2's "Heartbroken" is one of the biggest bassline anthems to break out in 2007, and now looks set to get some serious crossover attention in the coming months!
It is currently A-listed on Radio 1 'Xtra' where listeners have voted "Heartbroken" the #1 garage tune for 16 consecutive weeks!!
Already an anthem in the Midlands & North's huge bassline scene, the track has already generated over 400,000 hits on Youtube from 20 unofficial video clips!
Now it's time to unleash one helluva mighty package for the rest of the club scene! Leading the way we have Polish dons of the moment, WAWA, who turn in yet another monster mix & dub for the house heads, Thomas Gold is also let loose on production duties with another stella rework under his belt, while Filthy Rich delivers a right dirty mix for the electro masses!
T2's 'Heartbroken' is not going to be the bassline scene's best kept secret for much longer!
Euro Solution promoted singles:
Emotions ft Morgan Monroe
Heartbroken - 26/11/2007
Piece Of Me ft GIA (Remixes)